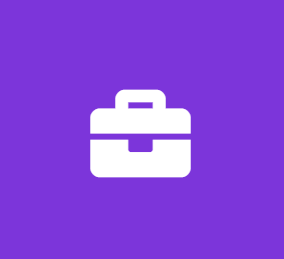 Jr. Data Analyst
RPS Solutions
Analyst Full Time
Job Brief: RPS is looking for a candidate who has an affinity to data. The successful candidate will be comfortable with different sources that data may stem from, be able to transform it into information that is digestible for various levels of end users at the company, and be able to create new pathways leading to new insights and views. After an initial period, depending on pace of candidate, of gaining company domain knowledge this role would convert to a Data Analyst role.
Duties:
Conduct full life-cycle analysis of data flows, reports, and design.
Develop analysis and reporting capabilities.
Monitor performance and perform quality control checks to identify potential conflicts, risks, and improvements.
Many of the above will be using the company's ERP's (EPICOR) internal modules. So, a full study and mastery of EPICOR is required.
Responsibilities:
Interpret data, analyze results, and deliver ongoing reports to different areas of the company.
Learn the company's databases, monitor the scheduled SQL jobs that may exist, provide feedback on any improvements that can be made.
Identify, analyze, and interpret trends or patterns in complex data sets.
Work with various users to understand their business questions and provide solutions in the form of reports, custom dashboards, automated notifications, or whatever other creative ways to achieve the end user's needs.
Be one of the experts on EPICOR in terms of functionality and uses so that the value given to the company is sourced from that expertise.
All of the above should be performed under the philosophy of continuous improvement (CI).
Qualifications:
Minimum BS in any quantitative field such as but not limited to Mathematics, Computer Science, Physics, Engineering, etc. MS in same criteria is a huge plus. (But if one can prove the same level of aptitude as above, we welcome those candidates.)
Technical minded in terms of computer technology and data technology.
Strong analytical skills that can collect, organize, analyze, and disseminate data or information.
Experience or knowledge of RDMBs such as any variant of SQL.
Experience or knowledge of ERP systems and how they relate to business functionality.
Experience or knowledge of any of the following is a plus: Python and various modules in Python (NumPy, Pandas, SciPy, ScraPy, etc.), JupyterLabs, PowerQuery, VBA, C#, JavaScript, Object-Oriented Coding, Web Technologies, Network Protocols, Powershell (or CMD), etc.
Job Type: Full-time