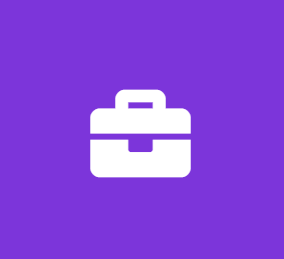 Junior Data Analyst
Advanced Group
Analyst Full Time
Advanced Group leverages over 30 years of expertise in talent acquisition, staffing, and outsourcing solutions to operate the award-winning Advanced Group family of brands, including Advanced Clinical, Advanced Resources, Advanced RPO, and WunderLand Group. Together, with mastery across professional disciplines and global markets, we're dedicated to make a difference, every day, for our clients, our candidates, each other, and our communities. Advanced Group's Shared Services team provides corporate services such as Marketing, Human Resources, Finance & Accounting, IT, and Operations to each of our brands. Our employees are the foundation of our energetic and collaborative environment, where constant learning and service to others take top priority. We seek dynamic, hard-working team members who are inspired to work amongst diverse backgrounds and perspectives. From our altruistic mission to outstanding career development opportunities, there's no better place to grow your career than Advanced Group.
Reporting to the Director of Business Intelligence and Analytics, the Data Analyst I (DA) position will have a primary focus supporting the business intelligence (BI) development by leveraging various techniques in data modeling, data mining, sourcing, and cleansing, and provide explanatory and prescriptive modeling. The DA will collaborate with all AG departments, including business and financial analysts, cross-departmental managers and internal customers. The DS will also be responsible for researching and assisting with implementation of best practices around data architecture. The expectation of this role at AG also includes comprehensive technical proficiency across multiple platforms related to the groups using AG's technology solutions.
Understand each of the AG businesses while supporting the AG overall financial plan and contribute to the company's overall financial goals.
Provide application analysis and data modeling design to collect data from core business applications and from outside sources to provide detailed insight into the industry.
Have a sound understanding of relational databases in order to resolve issues and serve as the primary source of data: will need to find methods of connecting data from multiple systems.
Develop new analytical methods and (machine learning) models
Ability to develop and follow robust test plans to appropriately assess BI development and implementation; data validation will be a key focus area for the DS as new or modified solutions are delivered.
Ability to identify business questions that can add value
Work with other business and financial analysts to create core BI solutions.
Prioritize, plan, and track project progress through various methods including a project management tool.
Participate in meetings related to intelligence reporting
Provide transparent and timely communication with internal customers and team for BI initiatives, projects, or application outages and subsequent resolution.
Train team members and internal customers on new or significantly modified BI development work.
Education

BA/BS degree in analytical fields like Mathematics, Statistics, Economics, Computer Science etc. (Master's Degree a plus)

Experience

1-2 years of related experience preferred (in Data Analysis or similar field).
Multi-system intelligence.
Ability to work independently without a direct manager onsite.
Experience with data querying languages like MS-SQL. As well as programming languages such as Python or R (Expected to show project work to show these skills)
Ability to work under pressure, deliver outcomes, and meet deadlines.
Critical thinking, very detailed oriented, ability to plan, coordinate and prioritize multiple activities in a fast paced and dynamic environment.
Excellent modeling skills using Excel, Access, or other tools a plus.
Experience with a BI tool a plus (Qlik, Tableau, etc.).
Demonstrate a strong understanding of managerial and professional skill sets.
Excellent communication and presentation skills.
What's in it for you? Advanced Group offers competitive compensation, comprehensive benefits packages, and a flexible work environment designed to help our team members and their families stay healthy, meet their financial goals, and generally thrive in and beyond work. Visit the links below to discover all that Advanced Group has to offer:
Our Culture: https://careers.advancedgroup.com/embrace-our-culture
Career Development Opportunities: https://careers.advancedgroup.com/realize-your-potential
Community Programs: https://careers.advancedgroup.com/unleash-your-passion
For a complete list of all of our job openings, please visit Advanced Group's career site here.

It is Advanced Group's practice not to discriminate against any employee or applicant because of sex, race, color, age, national origin, religion, gender identity or expression, sexual orientation or sexual preference, pregnancy or maternity, genetic information, marital status, disability, veteran status, or any other basis protected by applicable federal, state or local law.

This practice applies to all terms and conditions of employment including, but not limited to, hiring, training, compensation, benefits, promotions, transfers, layoff, Company-sponsored education, social and recreational programs, and treatment on the job. If you have a disability or handicap and would like us to accommodate you in any reasonable way, please inform your recruiter so that we can discuss the appropriate alternatives available.