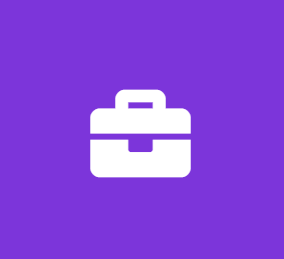 Structural Engineer - Transportation Structures - Junior level
Moffatt & Nichol
Civil Engineering Full Time
Moffatt & Nichol is searching for a Staff Structural/Bridge Engineering candidate with a year of consulting engineering experience on transportation structures projects such as highway, rail, and pedestrian bridges; retaining structures; load ratings; and bridge inspections for our Richmond, VA Office, as well as supporting other offices with similar work throughout the firm

The Staff Structural/Bridge Engineering role is responsible for performing structural analyses and assisting in the preparation of design plans, specifications, and estimates on bridge projects and works collaboratively with multidiscipline project teams.
Duties and responsibilities:
Performs bridge design and analysis tasks under the supervision of Professional Engineers. Contributes to the production of project construction specifications, construction cost estimates, and bid lists. Assists with reports, and review contractor submittals. Prepares design calculations and check calculations.
Develops plans, specifications, and inspection reports as needed
Helps resolve design problems that may include performing field investigation or inspections, detailed checking of design computations done by others, or general coordination of specific design aspects
Calculates quantity estimates
Works closely with other disciplines on multi-discipline projects
Other duties:
Please note this job description is not designed to cover or contain a comprehensive listing of activities, duties or responsibilities that are required of the employee for this job. Duties, responsibilities and activities may change at any time with or without notice.
Qualifications:
Bachelor's degree in Civil Engineering with structures emphasis or related discipline required
Master's degree in Structural Engineering preferred
1+ years' of bridge design experience
Engineer-In-Training (EIT) required
Prior experience with working on state DOT projects preferred
Experience using MathCAD, MATLAB, finite element modeling software (SAP2000, CSI Bridge, LARSA 4D, etc.) and MicroStation (or AutoCAD)

Moffatt & Nichol is a global infrastructure advisory firm of 800+ employees in 37+ offices and 7 countries. We provide practical solutions to clients in the marine terminal, transportation, energy, environmental, federal, and urban development markets around the world. We are a multidiscipline professional services firm with specialized expertise in structural, coastal, and civil engineering; environmental sciences; economics analysis; inspection and rehabilitation; and program management solutions.

Moffatt & Nichol's EEO Statement
As a global business, Moffatt & Nichol relies on diversity of culture and thought to deliver on our goal of Creative People, Practical solutions serving our client needs, and ensures nondiscrimination in all programs and activities in accordance with Title VI and VII of the Civil rights Act of 1964. We continuously seek talented, qualified employees in our world-wide operations regardless of race, color, sex/gender, including gender identity and expression, sexual orientation, pregnancy, national origin, religion, disability, age, marital status, citizen status, protected veteran status, or any other protected classification under country or local law. Moffatt & Nichol is proud to be an Equal Employment Opportunity/ Affirmative Action Employer/ Federal Contractor desiring priority referrals of all protected veterans for job openings.