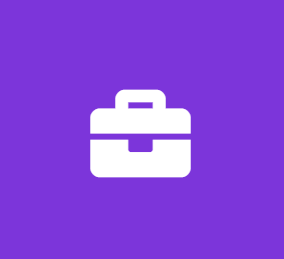 Summer 2020 Quality Analyst Intern
L3 Technologies
Analyst Internship
L3Harris is dedicated to recruiting and developing diverse, high-performing talent who are passionate about what they do. Our employees are unified in a shared dedication to our customer's mission and quest for professional growth. L3Harris provides an inclusive, engaging environment designed to empower employees and promote work-life success. Fundamental to our culture is an unwavering focus on values, dedication to our communities, and commitment to excellence in everything we do.
About L3Harris Technologies
L3Harris Technologies is an agile global aerospace and defense technology innovator, delivering end-to-end solutions that meet customers' mission-critical needs. The company provides advanced defense and commercial technologies across air, land, sea, space and cyber domains. L3Harris has approximately $17 billion in annual revenue, 50,000 employees and customers in more than 130 countries . L3Harris. com

Job Purpose:

At L3Harris ForceX, a Quality Assurance Analyst creates end-to-end test plans, executes the plan, and manages all activities in conjunction with an Agile Scrum development team to ensure that all objectives are met and the software solution works as expected. The solution should be tested in terms of functionality, performance, stability, and compatibility with legacy and/or third party software and integrated external hardware.

The objective of the Analyst is to ensure that the testing of every feature of the software solution is well defined, planned, and executed through every stage of development. The work of the Analyst should inspire confidence that any potential issue has been identified and addressed prior to the release of the software solution.

Quality Assurance Interns will shadow QA Analysts working with a team of Software Developers and Interns for a software engineering project defined at the beginning of the internship. In addition, Interns will also work together to create a project or volunteer opportunity with proceeds contributing to a non-profit.

Job Summary

Review functional and design specifications to ensure full understanding of individual deliverables.
Identify test requirements from Conditions of Acceptance;
Develop, document and maintain functional test cases and other test artifacts under guidance of more experienced Analyst(s)
Participate in all phases of software engineering for a cradle to grave software project
Participate in a fast-paced agile software environment
Create innovative solutions to unique and challenging costumer problems
Be part of a team working on cutting-edge solutions to defense-based problems
rofessionally communicate with all levels of the organization
Be trained and mentored from some of the best software engineers in Nashville, TN


Qualifications
Job Knowledge, Skills and Abilities

Must be enrolled in a BS or MS program working towards a computer science, information systems, (or related degree) and have a GPA of at least 3.0
Must be enrolled in a degree-seeking program within an accredited college or university
Must have at least two years of academic or professional experience in a software or technology-related field
A good understanding of object oriented programming
Ability to learn new concepts and tools quickly
Strong problem-solving skills
Ability to work in a fast-paced, team-oriented environment
Strong written and oral skills
US Citizenship is required
Physical Demands:

Required to sit for long periods of time
Infrequent light physical effort required
Written and verbal communication
Dexterity of hands and fingers to operate a computer keyboard and mouse
May require the ability to travel via automobile or airplane

Personal Protective Equipment:

As required by program needs

Work Environment:

Work performed in an office environment
Working with computers, and other computer components
Duties may require being on call periodically and working outside of normal working hours (evenings and weekends)
Equal Opportunity Employer – minorities / females / veterans / individuals with disabilities / sexual orientation / gender identity

L3Harris Technologies is proud to be an Affirmative Action/Equal Opportunity Employer. L3Harris is committed to treating all employees and applicants for employment with respect and dignity and maintaining a workplace that is free from unlawful discrimination. All applicants will be considered for employment without regard to race, color, religion, age, national origin, ancestry, ethnicity, gender (including pregnancy, childbirth, breastfeeding or other related medical conditions), gender identity, gender expression, sexual orientation, marital status, veteran status, disability, genetic information, citizenship status, characteristic or membership in any other group protected by federal, state or local laws. L3Harris maintains a drug-free workplace and performs pre-employment substance abuse testing and background checks, where permitted by law.

US Security Clearance Required : None
Schedule
: Full-time
Shift
: Day - 1st
Travel
: No
Organization
: Division - ForceX-20103200
Job Level
: Entry Level
Job Posting
: Oct 16, 2019, 8:47:04 PM
Job
: Quality-Multiple Functions