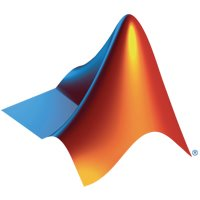 Software Engineer in Test Intern - Stateflow
MathWorks
Software Engineer Internship
Come join our energetic team in enhancing testability, developing automated test infrastructure and conducting hands-on testing of Stateflow. As a member of this team, you will participate in qualifying product functionality from early design stages and play a critical role in driving it to final release. The position requires working closely with Development, Quality Engineering, and Documentation teams and occasionally with customer facing groups.
Responsibilities
Creating test plans and test procedures.
Implementing test-infrastructure and adding automated tests using these.
Doing sweep testing using various techniques (feature-based testing, randomized testing, etc.) to detect product bugs (including wrong answers).
Reporting bugs and qualifying bug fixes.
Creating test tools and enhancing existing ones.
Participating in design reviews and code reviews.
Minimum Qualifications
Candidates must be pursuing a master's level or a PhD level degree in a technical discipline.
Additional Qualifications
Demonstrated programming proficiency/experience in MATLAB or C/C++
JavaScript programming is a nice to have
Experience in Simulink/Stateflow is highly desirable.
Excellent Communication & Interpersonal skills.