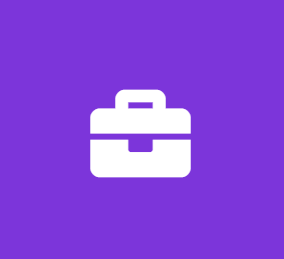 Summer Intern - Structural Engineering
IMEG Corp
Civil Engineering Internship
Your Future. Built Smarter. IMEG Corp., one of the largest design consulting firms in the U.S., is currently seeking a Structural Engineer Intern in our Rock Island, IL office. With a global footprint of 40 offices and a deep bench of nearly 1,200 team members, we know the technical skills of our people is our product and we strive to build long-lasting client relationships through our guiding principles, expertise, and collaborative project approach.
As a
Structural Engineer Intern
, you will be responsible for:
Assist with design portions of a project relates to discipline systems according to code and IMEG Standards;
Assist with research resources for commercially available equipment;
Assist with good client relations, project design notebook, and provide documentation for permanent record files;
Assist with coordinating design and schedule with other disciplines such as architectural, structural, mechanical, technology, clerical and equipment suppliers;
Assist with documenting design decisions, meetings, and instructions from client promptly while monitoring project design progress;
Assist with review design methods, procedures, changes in scope, and client correspondence with the Lead Engineer;
Conduct periodic job site observations.
Qualified candidates should possess the following skills, education, and experience:
Currently pursuing a Bachelor's degree in Civil Engineering (with emphasis in structures), Architectural Engineering or similar degree;
Have completed their Junior Year or equivalent credits;
Desire to learn design techniques, tools, and principles involved in production of precision technical plans and drawings;
The interest in learning and prediction of physical principles, laws, and their interrelationships, and applications to understanding fluid, material, and atmospheric dynamics;
Skill in the use of Microsoft Office programs, Revit a plus;
Ability to clearly communicate in both oral and written communication to individuals or groups.
IMEG Corp., an employee owned corporation, is committed to investing in employees' futures through structured programs including formal mentoring, opportunities for career advancement and professional development.
Ready to engineer your career? Apply today!

IMEG Corp. is proud to be an Equal Opportunity Employer. We are committed to providing equal employment opportunities in all employment practices, without regard to race, color, religion, gender, national origin, citizenship status, marital status, age, veteran's status, disability, sexual orientation, or any other characteristic protected by law.

This position is not eligible for sponsorship.