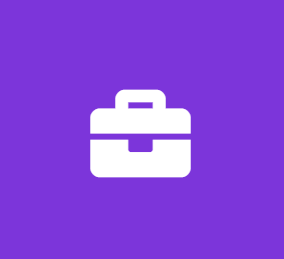 Credit Risk Analyst Internship (Spring & Summer 2020)
Bluestem Brands Inc.
Analyst Internship
Bluestem Brands, Inc. is the parent company to a number of eCommerce retail brands. We have one mission: to build a dynamic retail enterprise that wins with direct-to-consumer excellence and entrepreneurial-minded employees focused on serving our customers' unique needs. Our leadership is responsive and supportive, empowering those smart and passionate employees who drive our success. We are continually innovating and improving: we take risks, learn from mistakes and celebrate success as a team.
You work hard, and you deserve more than just a paycheck. Bluestem works to do what's right for employees. From the big things (great benefits, employee discounts and incentive plans) to small touches (jeans-every-day dress code), this is the place you'll want to be. And we don't just talk about work-life balance, we try to live it. Join the Bluestem Brands team to make an impact, be inspired and be valued, every day.
We are seeking Credit Risk Interns for Spring and Summer 2020 with Bluestem Brands, to be located at our office in Eden Prairie, MN.
The Credit Risk Intern is responsible for front-end origination, customer management, collections, or scorecard development for Fingerhut or additional retail brand(s) as assigned. This position performs analysis and makes recommendations for changes within existing and pilot credit programs to optimize performance as well as analyzing and possibly developing new scorecards.
What You'll Do:
Analysis:

Primarily focus on in-depth analysis and segmentation of new or existing accounts for testing purposes; understand the risk/return trade-offs in the subprime space, review champion/challenger performance, monitor custom scorecards, update segmentation, investigate additional benefits of alternative data sources/scorecards and perform ad-hoc analysis as needed; summarize findings, make credit policy/strategy/scoring recommendations based on results, forecast potential impact and create presentations for senior leadership in support of proposed changes.
Proactively work with external data sources and third-party data provider to evaluate new scores, assist in the development of new custom models and work on validating models against the Bluestem customer population

Data:

Work with appropriate internal and external stakeholders to ensure data is accurate, available in a timely manner, updated as part of new initiatives, understood by other interested parties and can be extracted/analyzed quickly

Reporting:

Support credit reporting across the customer life cycle from pre-screen to charge-off; ensure daily, weekly, monthly, quarterly and annual reporting is accurate, timely, concise, intuitive and provides value-added insights into variances

Implementation:

Work in partnership across all credit channel leaders; from a Risk and Business Line perspective, assist in UAT, problem resolution, regression testing, new policy/strategy/scoring implementation and post-implementation validation


What You'll Need:
Actively pursuing a bachelor's degree (Master's degree in progress is preferred) in a technical discipline or business field with a strong technical foundation required (Statistics, Data Analytics, Finance, Engineering, Information Systems, etc.)
1+ years' experience with SAS/R (or similar languages) and exposure to SQL, decision trees and Excel (VB) in a business environment
Experience with large data sets aggregated from multiple sources; enthusiasm for working on technically complex analysis
Analytical and results oriented; independent thinker and strong problem solver
Strong written and verbal communication skills; ability to summarize and communicate results from complex analysis clearly; experience presenting analysis to senior leadership


Make sure to check us out and follow us!
LinkedIn
Required Skills
Required Experience