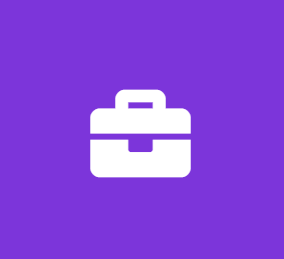 Business Development Intern
International Recruiting LLC
Business Internship
International Recruiting LLC is looking for a highly organized and efficient candidate to fill a Global Talent Acquisition Intern position. This individual will learn how to source candidates through different platforms, coordinate the recruitment and placement process, manage relationships with ongoing partnerships, and work with a highly dynamic and supportive team. In addition, the intern will hone their communications skills by interacting with our partners in relation to the placement of candidates. If you are fluent in both Mandarin Chinese and English, and are interested in the Human Resource/Recruiting & Staffing industry, we would like to speak with you.
Commitment:
10~15 Hours per week on-site
Duration: At least 3 months, longer relationship is preferred
Year:
Senior, Alumni, Graduate, Doctorate
Responsibilities:
Develop working relationships that produce revenue for both the customer and International Recruiting client vacancies are filled in a timely and reliable manner through submission of carefully selected and appropriate candidates
Develop and deliver compelling sales messages, proposals and presentations, gather market data and requirements to improve International Recruiting's new initiatives
Always maintain and develop current client relationships to ensure that they receive the best service possible and maximize business opportunity.
Key Attributes and Experience:
Previous experience in human resource, staffing, recruiting, marketing, teaching & training, and sales is a huge plus
Fluency in Mandarin Chinese and English required
Positive, detail-oriented attitude and the ability to prioritize tasks to fit deadlines
Excellent intercultural competencies and experience working in diverse teams
Ability to work with cross-functional and diverse teams to drive results.
Understand Chinese negotiation and business culture
Confidence in communication at all levels
Excellent research and sourcing skills
Willing to learn and is a self starter
Benefits and Perks for Interns:
Outstanding students will be offered full-time position and H1-B sponsorship if needed
Kickoff a career in the Human Resource/Recruiting & Staffing industry
We accept CPT/OPT and are willing to file the needed paperwork
Internship Course credits jointly offered by your university
Receive job referrals and recommendations from your supervisor and the Managing Directors
Opportunities to attend exclusive global events and conferences
Unlimited amazing food, beverages, and snacks provided by the office
About International Recruiting LLC:
International Recruiting offers recruiting and staffing services focused on Healthcare, IT, Finance, and Manufacturing industries. Our clients include top-tier global companies as well as fast-growing startups across the world. We have physical offices located in Shanghai, Seattle, and Los Angeles to support the increasing Cross-Border Recruiting needs for our existing and future clients.
International Recruiting is an expert at identifying professional management and executive level candidates that have the educational and professional backgrounds required to fill your specific needs.
International Recruiting is an equal opportunity employer. We aim for every team member to feel like they matter, belong, and can be their authentic selves so they can do their best work. We do not discriminate on the basis of race, religion, color, national origin, gender, sexual orientation, age, marital status, veteran status, or disability status.
Job Type: Internship
Experience:
Recruiting: 1 year (Preferred)
human resources: 1 year (Preferred)
Education:
Location:
Bellevue, WA 98004 (Required)
Language:
Additional Compensation:
Work Location:
Internship Compensation: