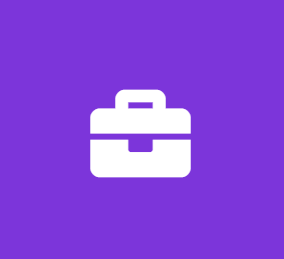 Civil Engineering Intern - Washington, DC
Bowman Consulting Group
Civil Engineering Internship
Bowman Consulting in Washington, DC has summer 2020 opportunities for highly-motivated and hard-working Civil Engineering Interns with a desire to learn and grow professionally. Interns should be academic juniors or seniors. This paid position will report to a Team Leader and will be introduced to and utilized in areas such as designing and developing traffic studies, water, storm, and sanitary sewer studies and construction plans, civil engineering site plans and roadway plans for construction.
Typical work includes, but is not limited to: site grading, erosion and sediment control design, CAD design and drafting, storm water management design, water treatment, traffic analysis, and utility design. This position may also have the opportunity to assist with field inspections and be involved with the construction administration (RFI/Submittal) responsibilities. As such, Bowman Consulting is willing to expend the time and resources necessary to train and develop the selected individual.
Applicants must be currently enrolled as a junior or senior in an accredited college degree program focused in Civil Engineering or related discipline.
Note: The position description is intended as a summary only of key duties. Other related duties may be assigned as appropriate
At Bowman Consulting, we believe in creating opportunities for aspiring people to thrive and achieve ambitious goals. That's why a career at Bowman Consulting is more than a job. It is an opportunity to be part of a diverse and engaged community of professionals, to be treated as a respected and valued member of a motivated team and to be empowered to do exceptional work that advances the best interest of everyone involved in it. We recognize the importance of creating a work environment that is both rewarding to our employees and supportive of our unwavering commitment to provide unparalleled service to our clients.
Since our founding in 1995, Bowman Consulting has provided award-winning service on hundreds of successful projects, each with its own challenges and opportunities. Bowman Consulting's Engineers and Project Managers have earned a reputation for delivering timely and economical solutions to virtually every type of civil engineering challenge. We command comprehensive and up to date knowledge of local, state and federal regulations. We are highly efficient at obtaining the necessary entitlements, wherever our clients are building. By helping to define solutions and expedite processes throughout construction, we keep projects moving to successful completion.
*****
Bowman Consulting Group is an Equal Opportunity/Affirmative Action employer. All qualified applicants will receive consideration for employment without regard to race, color, religion, sex, sexual orientation, gender identity, national origin, disability, or protected veteran status. The successful candidate must be able to provide evidence of identity and legal authorization to work in the United States.