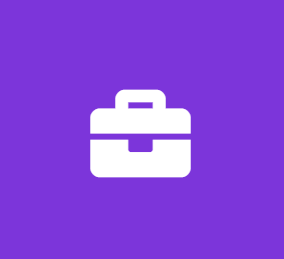 Junior Business Systems Analyst (BSA)
Data Analysis Inc. (DAI)
Business Full Time
O'Neil is currently seeking a Junior Business Systems Analyst, (BSA) with to work at our corporate headquarters in Playa Vista, CA. Responsibilities include Providing recommendations and designing internal processes; Guiding in house developers to ensure they are meeting the business requirements; Bridging the gap between business and technology, designing solutions that meet the business's expectations while remaining technically feasible for in-house development.
DUTIES AND RESPONSIBILITIES
Assist with creation of test documentation, including maintaining and executing of test strategy and test scripts
Developing test scenarios, test cases and test data
Conducting system, integration and regression testing for software components.
Developing documentation including but not limited to test plans and reports.
Participating in analysis and resolution of system malfunctions or issues
Preparing technical documentation for project plans, processes, procedures, applications, and products/systems.
Execute test requirements and processes for all applications, ensure QA policies and standards are met.
REQUIREMENTS
1 to 3 years of experience as a Business Analyst or similar role
1+ year relevant experience in quality assurance on full life-cycle development projects, systems analysis, software applications, development, quality assurance and testing
Solid understanding of what is involved with Unit, Functional, System, Performance, technical, and Operational testing
Exposure to HRIS implementation highly preferred
Experience with user interface development and automated test tools
Ability to work in a team environment, as well as independently
University/College degree plus relevant experience in a relevant discipline.
DESIRED SKILLS
Strong critical thinking and problem solving skills
Ability to create and execute software testing scripts
Proficient with all types of software platforms (i.e. Desktop, Mobile, Web, etc.)
Ability to manage multiple responsibilities and to pay close attention to detail on varied tasks
Ability to communicate verbally and in writing with other team members, development staff, consultants and management
Ability to work under minimal supervision to complete projects; processing initiative to address issues and opportunities.
Ability to follow software configuration management procedures
Ability to provide helpful, tactful and professional technical assistance to users
Creative, flexible and able to work under tight schedules to meet deadlines
BENEFITS
Excellent and competitive benefits package including: Medical, dental, HSA, vision, & life insurance
Flexible benefits account
401(k)
Generous vacation and sick time
9 paid holidays
Working Conditions: While performing the duties of this job, the employee is regularly required to sit, stand and walk. This position is performed in a traditional office environment.
Job Type: Full-time
Experience:
relevant: 1 year (Preferred)