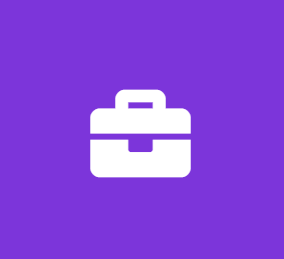 Technical Intern - Software Engineer (668538)
Ball Aerospace
Software Engineer Internship
Ball Aerospace pioneers discoveries that enable our customers to perform beyond expectation and protect what matters most. We create innovative space solutions, enable more accurate weather forecasts, drive insightful observations of our planet, deliver actionable data and intelligence, and ensure those who defend our freedom go forward bravely and return home safely. For more information, visit http://www.ball.com/aerospace, Facebook or Twitter.
Ball Aerospace is a prime contractor leading development teams at AFRL and NASIC. Dayton personnel develop advanced hardware and software systems and provide management services to solve customer problems and create new capabilities. This includes designing and developing software tools and threat models, performing extensive data analyses, and executing modeling and simulations using both internally developed and standard models.
Systems Engineering Solutions provides technical and professional services to defense, intelligence, homeland security and space science markets.
Technical Intern – Software Engineer
Ball Aerospace 2020 Summer Intern Program:
The Ball Aerospace Internship Program is a 10-week summer program that provides interns with practical experience working on relevant projects while working with designated mentors; access to state-of-the-art equipment; a competitive wage; relocation reimbursement; in-house training; group activities; possible future employment and the ability to participate in the Ball Aerospace Remote Sensing Team (BIRST) program to build and launch a rocket or high-altitude balloon. At the conclusion of your internship, you will be required to prepare and deliver a formal presentation of your project work to your respective department.
What You'll Do:
Design, develop, test, and integrate software algorithms and tools for data processing systems.
Follow Agile software development practices using Continuous Integration / Continuous Deployment (CI/CD).
Develop software in a Unix/Windows environment using C/C++, Python, Java, JavaScript, or other languages.
Present your design and code to peers in a structured peer review.
Participate in Cloud-based projects using Amazon Web Services (AWS) and Microsoft Azure.
Work in a lab environment to test, debug, operate, or demonstrate the system you develop.
Contribute in a team environment assisting full-time software engineers and interfacing with other engineering disciplines.
Build upon university acquired knowledge to solve real-world engineering problems.
Maintain a regular and predictable work schedule.
Establish and maintain effective working relationships within the department, the Strategic Business Units, Strategic Support Units and the Company. Interact appropriately with others in order to maintain a positive and productive work environment.
Perform other duties as necessary.
What You'll Need:
Must have completed your junior year and be enrolled in a degree program for the fall of 2020. We will also accept graduating seniors enrolled in a post graduate program.
Pursuing a degree in Software Engineering, Computer Engineering, Computer Science, or a similar engineering program with a focus on Software.
Degree must be from a university, college, or school which is accredited by an agency recognized by the US Secretary of Education, US Department of Education.
Each higher-level related degree, i.e., Associate's, Bachelor's or Master's, may substitute for two years of related experience. Degree must be from a university, college, or school which is accredited by an agency recognized by the US Secretary of Education, US Department of Education.
Effective communication and team skills.
Have taken at least 1 software specific class with a lab or long-term project.
Experience in one or more of the following areas is desired:

C/C++, Python, Java, JavaScript programming
Agile Software Development methodologies
Object oriented design

Software engineering tools and methods.
Working Conditions:
Work is performed in an office, laboratory, production floor, or cleanroom, outdoors or remote research environment.
May occasionally work in production work centers where use of protective equipment and gear is required.
May access other facilities in various weather conditions.
Travel and local commute between Ball campuses and other possible non-Ball locations may be required.
Relocation for this position is Available
US CITIZENSHIP MAY BE REQUIRED

Ball Aerospace is an Equal Opportunity/Affirmative Action Employer. All qualified applicants will receive consideration for employment without regard to race, color, religion, sex, pregnancy, sexual orientation, gender identity, national origin, age, protected veteran status, or disability status.