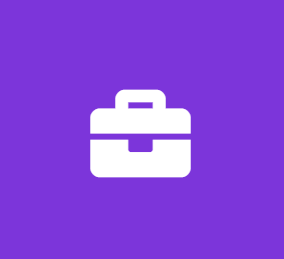 SHPE & SWE 2019 - ENTRY LEVEL - Sales Engineering (BEST) Development Program (HVAC & Fire Domain)
Johnson Controls
Marketing Full Time
Our Sales Engineering (BEST) Programs are both service/technical sales development programs that focus on creating market share by strategic selling Johnson Controls' HVAC & FIRE products and services to commercial customers. In these programs you will have a chance to apply your technical engineering knowledge and business acumen to work with customers to better understanding their product and project needs by being the subject matter expert. As part of these programs, you will participate in a 12 month training and development program combining classroom, field orientation, and on the job training. You will learn our offerings, customer relationship techniques and leadership skills in preparation for supporting customers in your territory alongside the sales team.
You will be prepared to consult with architects, engineers, and building owners on product selections; partner with and learn from internal experts and deliver on business goals. You will be a critical part of a local sales team and a national network of sales professionals.
Multiple locations across North America Available
How You Will Do It
Estimate job bids and prepare proposals with contractors, architects and building owners
Coordinate with vendors and sub-contractors
Complete sales calls to generate new business and build on existing relationships
Present solutions to customers for consideration
Collect and analyze market intelligence
Turn projects over to operations team for execution and installations
#SHPE #SWE
Qualifications
What We Look For
Education
Currently pursuing (at a minimum) a bachelor's degree and graduating by fall 2019 to be considered for the January 2020 class or by spring of 2020 for the June 2020 Class.
Preferred majors: Engineering
Skills/ Experience
Strong analytical ability to solve programs and ability to learn quickly.
Ability to manage multiple projects and cross-functional teams with minimum guidance.
Strong communication and team work skills
Previous sales or engineering experiences through co-ops, internships, part-time or full time jobs. (preferred)
Who We Are
Johnson Controls is a global diversified technology and multi industrial leader serving a wide range of customers in more than 150 countries. Our 130,000 employees create intelligent buildings, efficient energy solutions, integrated infrastructure and next generation transportation systems that work seamlessly together to deliver on the promise of smart cities and communities. Our commitment to sustainability dates back to our roots in 1885, with the invention of the first electric room thermostat. We are committed to helping our customers win and creating greater value for all of our stakeholders through strategic focus on our buildings and energy growth platforms. For additional information, please visit www.johnsoncontrols.com or follow us @johnsoncontrols on Twitter.
Johnson Controls is an equal employment opportunity and affirmative action employer and all qualified applicants will receive consideration for employment without regard to race, color, religion, sex, national origin, age, protected veteran status, status as a qualified individual with a disability, or any other characteristic protected by law. For more information, please view EEO is the Law.

Job Sales & Marketing
Primary LocationUS-AZ-Phoenix
Other LocationsUS-GA-Atlanta, US-NY-New York, CAN-Ontario-Toronto, US-IL-Addison, US-NC-Charlotte, US-IN-Indianapolis, US-FL-Jacksonville, US-TN-Nashville, US-IL-East Peoria, US-CA-Anaheim, US-MA-Boston, US-IL-Peoria
Organization Bldg Technologies & Solutions
Overtime Status-Exempt