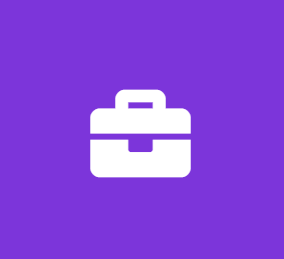 TEMP-TO-PERM - Jr. Sales Representative - DIAMOND DISTRICT
DNR Diamonds, Inc.
Marketing Full Time
NOTE: This is a temp-to-perm job. In this position, you will start as a temp for 30 days. Then, there is a possibility to go permanent. Please tell us why you have an interest in this job with your application.
ABOUT US: DNR Diamonds, Inc. has built an exceptional reputation as an International leader in diamond importing, manufacturing and supply over the past 19 years. Our valued clients are independent retail jewelry stores across the U.S. and Canada. We currently have offices in New York City, Chicago and Israel.
Our team of talented individuals is the most important asset to our company and we are looking to add a hardworking Jr. Sales Representative to our NYC team on a Temporary-to-Permanent basis.
There is no cap on what you can earn! Our small and bustling office in the heart of NYC's Jewelry District is full of energy and activity.
Working Hours: Monday – Thursday (9:30 a.m. – 6:00 p.m.), and Friday (9:30 a.m. to 4 p.m.)
Job Description: As a Jr. Sales Representative you will be providing a dedicated effort to the following:
- Researching independent jewelry retailers and designers in your assigned territory
- Utilizing Social Media in addition to cold calling to reach your target audience
- Generating sales through client building
- Conducting a large number of cold calls daily to potential clients
- Developing knowledge of our products and the industry
- Building new relationships that translate into actual sales
- Capturing data and keeping meticulous records for management
Qualifications:
- Working knowledge of Facebook, Twitter, Instagram, etc…
- 1+ years of cold calling experience
- High school graduate
- Microsoft Office Suite
Successful Candidates:
This is a challenging job that provides a lot of fulfillment and monetary reward for the right individual. These attributes describe the most successful people on our team:
- Passionate about the gemstone and/or jewelry industries
- Social media savvy. Working knowledge of Facebook, Twitter, Instagram, etc…
- Competitive with a desire to grow your sales
- People describe you as high energy, committed, and goal oriented
- You can work independently with minimal direction in a very busy and fast paced office
Application Instructions: Please submit a cover letter with your resume telling us why you would be great for this job, and your requested hourly rate.
Job Types: Full-time, Temporary
Salary: $35,000.00 to $45,000.00 /year
Experience:
LinkedIn: 1 year (Preferred)
Location:
Additional Compensation:
Work Location:
Benefits:
Employment Length:
Paid Training:
Management:
Schedule:
Company's Facebook page:
https://www.facebook.com/DNRINC/