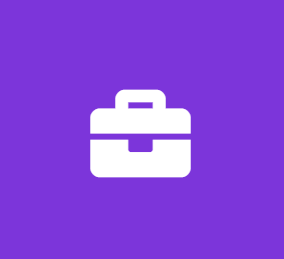 Junior Adventure Support Staff
St. David's Center for Child and Family Development
Customer Support Full Time
If you're looking for a position where you can work at our Afterschool Adventure sites starting in the Fall, consider joining St. David's Center in our mission to build relationships that nurture the development of every child and family! Our Support Staff provide services to teenage clients with special needs in a recreational group setting.
Position Overview:
St. David's Center's Adventure program is a community-based therapeutic recreation program for teens and young adults with special needs, ages 11 and up. Through afterschool and summer programming, participants engage in a variety of "adventures" that allow them to experience new activities in their community in a safe and therapeutic setting. Support Staff are responsible for providing a safe, structured environment for participants to build friendships, participate in various physical and social activities, and become more involved members of their community.
Support Staff are responsible for 2 or 3 clients at a time. Responsibilities include:
Promoting full participation, peer interactions and positive behavior(s) in group settings
Assisting clients in their communication skills
Providing emotional regulation support
Aiding with personal cares, as directed
Ensuring participant(s) safety
This position offers experience working in the human services field with a variety of special needs diagnoses, the opportunity to build lasting, rewarding relationships and the chance to cultivate a higher level of independence for individuals with disabilities.
Schedule:
M-F 2:30-6pm with the potential to pick up additional hours during release days and weekends. This is a temporary position ending at the conclusion of the school year. The opportunity may exist for hours at one of our Summer Adventure sites. Openings are at our Osseo and St. Louis Park locations. Staff can work 5 days a week or just 2-3 days a week.
Pay:
$12.25 per hour.
Qualifications
You might be an ideal candidate if you meet the following qualifications:
16 - 18 years of age or actively enrolled in high school programming
Have a desire to work with individuals and a willingness to learn
Ability to learn and perform procedures for the care of an individual with special needs
Knowledge of safety in a group setting
Ability to communicate effectively, both through written and verbal communication
Must be able to monitor the safety and well-being of participant(s) by managing, both verbally and physically, active or behaviorally involved participant(s)
Good organization problem solving skills
You might be extra awesome if you:
Are enrolled in high school or a certified program
Have training and/or credits in high school level therapeutic recreation, recreation and leisure studies, social sciences, education, health care and/or human services
St. David's Center is an Equal Opportunity Employer and all qualified applicants will receive consideration for employment without regard to race, color, religion, sex, national origin, veteran status or disability.
Keywords:
entry-level, social services, therapeutic recreation, adventure, human services technician, program counselor, PCA, personal care attendant, residential, group home, CNA, certified nursing assistant, HHA, home health aide, caregiver, direct support professional, DSP, DCP, direct care, program manager, independent living coordinator, direct support staff, DSS, community support staff, community advisor, supported living, residential coordinator, residential counselor, psychology, social work, sociology, special needs, disabilities, personal cares, healthcare; autism; down syndrome; cerebral palsy; epilepsy