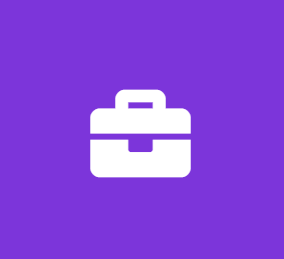 Junior Data Analyst - Automotive Financial Group - Grapevine, Texas, US
CareGard Warranty Services
Analyst Full Time
Hiring Immediately, Senior Accountant - full time, temporary Responsiblilties •Ability to think strategically in connecting data flows into big picture business outcomes.
Ability to extract data using a variety of commercially available tools including MS Excel, MSSQL tools, Power BI, etc. Ideal fit will be an Excel guru comfortable with advanced datamanipulation functions.
Develops a mastery of all available data sources to effectively serve as an organizational experton from which databases data can be obtained.
Demonstrates a curiosity and drive for identifying the most efficient and accurate reportingsolutions.
Develops and maintains quality control standards and data reconciliation techniques for internaland external reporting.
Ability to create and maintain documentation relating to data management including trainingguides, report specifications, and data dictionaries. Documents the methodologies used to developreporting outputs, including demonstrating the flow of data to supervisors for review purposes.
Ability to complete and validate ad-hoc data requests as needed by various internal departments
Assists in creating graphs and charts for presentations to internal and external stakeholders.
Follows departmental policies and procedures in preparation of both recurring/compliance reportsand ad hoc reports.
Attends meetings where reporting and analytics expertise is needed and represents the departmentin both internal and external settings.
Adheres to reporting deadlines for assigned reports. Other job duties:
Ability to work independently.
Good communication and interpersonal skills.
Organized, detail-oriented, and ability to multi-task.
Team player with a positive attitude and a focus on business issues.
Willingness to learn and become competent on operational systems (e.g. Claims, etc.) as neededfor job performance.
Required Experience:
Must have proven problem solving and critical thinking skills.
•Advanced level knowledge of Microsoft Office Suite including Excel, Word. oMacros oVLookup oIndex/ Match oPivot and Power BI •Experience presenting technical data and information to non-technical users. Click the Apply button to submit your resume! We will contact you for your confidential interview. Call 844-HIRE-STAFF for additional questions. Apply now to submit your resume. Applicants must be 18 years or older and be authorized to work in the US. Applicants must have a valid driver's license. Content of this ad is sole responsibility of Automotive Financial Group. ©RecruitmentHQ 2019