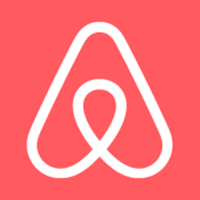 Data Scientist, Intern 2020
Airbnb
Data Science Internship
Application Requirement: To apply to our 2020 internship positions, you must be currently enrolled in an academic program during Summer 2020. We recommend applying only once during the hiring cycle (October-March) for consideration across all data science tracks. Any additional applications you submit will not be considered. Once you apply, please expect to hear back from our team within the next 4-6 weeks.
About Data Science
Behind the scenes, Data Science infuses Airbnb's technology with data and helps us understand the way that we share, comprehend and interact with our global community. At Airbnb, one data science job doesn't fit all. With 200+ data scientists across our San Francisco, Portland and Seattle offices, the way we allow data scientists to deepen their work here is by placing data scientists and our interns in a specialized data science track.
Analytics (All Academic Levels) - Analytics interns concentrate on using data to tell a story through data analysis, product strategy, product execution and working with decision-making tools. This work includes partnering with leadership to prioritize areas of opportunity to drive growth and quality along with evaluating product and business metrics.
Inference (Master's & PhD Only) - Inference interns use their statistics skills to improve our decision-making and measure the impact of our work. They help Airbnb measure and interpret the impact of changes, leading to improved decision-making.
Algorithms (PhD Only) - Algorithms interns are those with an expertise in machine learning. In this track, they will use Airbnb's vast data to develop novel approaches to challenging problems through infusing data in our product and processes.
Benefits
There are lots of benefits to interning at Airbnb! Some of our interns' favorites include:
Competitive Pay
Corporate Intern Housing OR Intern Housing Stipend
Quarterly Employee Travel Coupons
Daily Breakfast, Lunch & Dinner
Company-Sponsored Tech Talks and Intern Social Events
And much more...