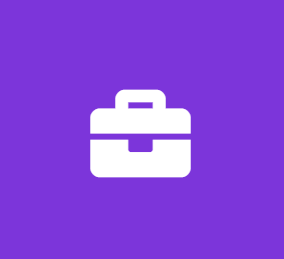 Marketing Communications Intern
AdAbility Marketing Communications
Marketing Internship
AdAbility Marketing Communications is offering a student internship program to junior and seniors attending college. The internship runs approximately 12 weeks long, depending on the student's school schedule. Preference is given to students who are majoring in marketing, communications, public relations and related areas of study.
For this fall internship, students must live within commuting distance of the agency in Camp Hill, PA.
All intern programs are on a part-time basis. Students usually work an average of 15 to 30 hours per week. Hours and days are flexible, but must be completed during our regular business hours, Monday-Friday, 9:00-5:00.
Areas of Study
This internship is an educational experience, intended to provide you with a better understanding of how a marketing communications firm operates, along with practical experience. Areas of study include:
Account Management
Creative Department
Media Planning & Buying
Interactive & Websites
Social Media & Events
Over the course of your internship, you may also have the opportunity to go on field trips to a different agency suppliers, media outlets and vendors to learn how they help us do our job.
You will have the opportunity to work with a variety of computer software programs. Every attempt will be made to provide you with maximum computer time working with programs applicable to your area of study.
Job Type: Internship
Salary: $10.50 to $13.00 /hour
Location:
Application Question:
What do you hope to gain from this internship?
Work Location:
Benefits:
Internship Compensation:
This Company Describes Its Culture as:
Team-oriented -- cooperative and collaborative
Detail-oriented -- quality and precision-focused
Outcome-oriented -- results-focused with strong performance culture
Company's website: