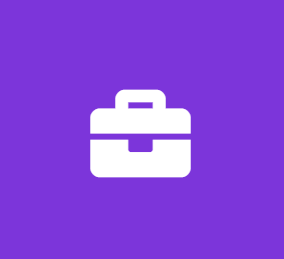 Junior System Administrator
Cultura Technologies Inc
Full Time
The company where you can make an impact and bring value.
Job Summary:
THE POSITION
This position will be based in Alpharetta, Ga. The position requires supporting a company with remote offices and employees spread across the country, from east coast to west coast. The Jr System Administrator will be a part of a small team that supports helpdesk requests from all North American business units within the company. Helpdesk issues can range from hardware moves, to imaging, all the way through light server administration. This position will be responsible for the desktop computing environment. This means developing imaging, configuring hardware to meet business unit needs, as well as creating standards and documentation to drive customer satisfaction. We are a growth-oriented company and are looking for like minded individuals.
Our company is ever changing and dynamic, so the ideal candidate will have the ability to float between multiple tickets and projects and prioritize assignments appropriately. 80% of time in this position will be dedicated to the helpdesk, with the remaining 20% of time focused on assigned projects or assisting on projects assigned to System or Network Administrator(s). This position has high potential for growth within the company for applicants willing to seize the opportunity.
Job Description:
Required Skills and Experience
1-3 years of experience as a level 3 Helpdesk Analyst with progressing job responsibilities
Advanced knowledge of Antivirus and AntiMalware products such as Windows Defender, Symantec EndPoint Protection, Malwarebytes or others
Experience creating and editing GPOs
Ability to review and edit DNS and DHCP entries
Advanced experience (deployment, configuration, maintenance) with imaging platforms like Symantec Ghost, SCCM, Dell Kace, or others, including creating and maintaining images
Experience with asset management and tracking for hardware devices (PC, Laptop, Cell Phone)
Batch file or other scripting language editing and creation
Experience with managing spam filtering solutions such as Iron Port, Postini, or ProofPoint
Experience creating, editing, and troubleshooting virtual machines
Ability to create and maintain clear and concise documentation
Recommended Skills
Experience with Source Code repositories, such as GitHub or Subversion (SVN)
Experience with centralized patch management solutions and patch management reporting
Experience with backup applications such as Symantec, Veritas, Veeam, Unitrends, etc.
Experience with third party monitoring systems such as SolarWinds, SpiceWorks, or Nagios
Education & Soft Skills
Bachelor's Degree in MIS or Computer Science is not required, however, is recommended
Ability to provide excellent customer service
Related certifications such as MCITP, MCSA, CCENT, VCP, etc. are desirable, demonstrated dedication to continuing certifications highly desirable
Ability to clearly relay technical data to non-technical individuals
Ability to effectively work with end users through a variety of methods, including email, Webex, chat programs, telephone, and face to face
Organization skills are a must as you will have to juggle multiple issues at once
Punctuality
Ability to complete assigned tasks with limited supervision
Ability to work with team members and other employees of the company to achieve desired outcomes on projects and other department goals
Worker Type:
Regular
Number of Openings Available:
1