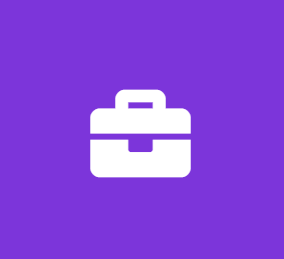 Human Resources Intern
Access Systems
Business Internship
The Human Resources Intern will directly assist the Director with a wide range of projects related to compliance, on-boarding/orientation, employee benefits, and volunteer programs. This internship is designed to be both educational and practical. In this position, the intern will learn how to take skills they may have acquired in school, related to his or her areas of interest, and apply them in a professional setting. He or she will gain a better understanding of the role that Human Resources can play in a business setting and be better prepared to work in the arena of human resources.
Responsibilities:
Track progress, deadlines, and priorities of all projects.
Proofread HR documents and communication.
Ensure Glassdoor and Indeed profiles are current.
Coordinate training schedules and materials for all new hires.
Create both Welcome and Anniversary announcements.
Properly handle employee requests through responsiveness, follow-up, and escalation.
Updating the MSDS binders for all offices.
Collection of all current insurance documentation of owned and non-owned company drivers.
Qualifications:
Current senior level student working towards their Bachelor's degree in Human Resources Management or recent graduate.
Outgoing and friendly personality with ability to engage people.
Strong customer service skills.
Exceptional written and verbal communication skills.
Above average computer skills in Microsoft Office products.
Proven organizational skills and ability to handle multiple duties.
Student Member of SHRM a plus.