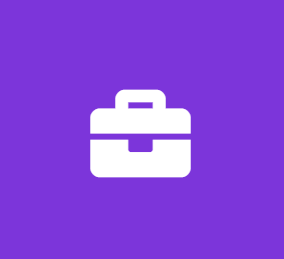 Junior Art Director, MRM//Mccann
Worldgroup Careers MWT
Full Time
About the Role:
The creative department is in need of a full time Jr. Art Director to assist with user experience and visual user interface design for a large automotive client. This Jr. AD will be responsible for designing elements including web/mobile pages, menus, tabs, forms and widgets. This role will require close communications with the Creative Director and client, and will also work closely with cross-functional teams within the agency. We are looking for someone who will bring great enthusiasm to the role and help to deliver the best online user experience using various methods and latest technology.
Responsibilities:
Assist with planning and implementation of new designs and optimize existing user interface designs.
Work productively and harmoniously as a teammate with Copywriters and production/producers who share the responsibility on the given assignment.
Successfully use and apply wireframes in order to interface concepts.
Create prototypes to show and demonstrate interactions and conduct usability testing to validate design.
Collaborate with Developers, Information Architects and UX staff.
Communicate with client to understand their business goals and objectives.
Be resourceful and know how to work on small budgets


Required Skills
Education and Experience:
Capabilities are more important than years of experience.
Skilled in Photoshop, Illustrator and Sketch. Envison and Axure experience a big plus.
Basic understanding of HTML, HTML5 and CSS.
Excellent presentation skills.
Art education in digital design and conceptual thinking is preferred.
Portfolio is required to demonstrate creative and technical skills.
Experience in emerging platforms (mobile, tablets, etc) is a plus.
Motivated, self-starter with an action oriented and can-do attitude.
Capable of juggling multiple projects, sticking to deadlines and ensuring high-quality error-free output.


AT MRM, RELATIONSHIP IS OUR MIDDLE NAME.
MRM//McCann is a leading customer relationship agency that leverages the power of creativity, the beauty of data, and the magic of technology to nurture, encourage and sustain strong relationships between brands and their customers – in turn, creating meaningful experiences for people, while driving business results.
We employ the most innovative talent in the industry to digitally drive the transformation of our clients' businesses and provide creative solutions to help brands grow meaningful relationships with people.
Do you excel when working in a team? Are you fascinated by the endless possibilities that technology brings to marketing? Are you ready to transform our world?
If so, you will thrive in our culture based on the Important Things We Believe (I.T.W.B.s):
Ideas power everything
We're Better Together
We'll figure it out
Complexity can be managed
It only counts if we deliver
Technology is magic


MRM//McCann is a leader in Gartner Inc.'s annual Magic Quadrant for Global Digital Marketing Agencies report. Gartner Magic Quadrants are based on an exacting methodology where agencies stand out for their strategic services, including business strategy and digital business transformation skills. MRM//McCann is noted for its global vision and strategy, and its use of tools and analytics enabling clients to deliver a measurable business impact as the result of those strategies.
NO THIRD PARTY RESUMES ACCEPTED.
MRM//McCann is an EEO/AA employer and does not discriminate on the basis of race, color, religion, creed, gender, sexual orientation, age, gender identity, marital status, citizenship, disability, genetic information or veteran status or any other basis prohibited by applicable federal, state, or local law. MRM//McCann participates in e-Verify.
If you require reasonable accommodation for any part of the application or hiring process, please submit your request through one of the following methods listed below:
a) Dedicated Fax - 917-661-6310
b) Dedicated E-mail – [email protected]
c) US Mail – ATTN: Human Resources, 360 W. Maple Birmingham, MI 48009
d) Dedicated Phone – 248-203-8000


NOTE: Disability accommodation requests only.
Required Experience