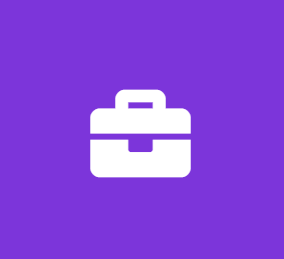 IT Service Delivery Rep Jr - Point Mugu, CA (Ventura County)
Capriccio Software, Inc.
Internship
LOCATION - Point Muga, CA
IT Service Delivery Rep
Summary: This position's primary role will be a Field Services Junior Level Network Technician servicing a large scale Enterprise network. You will be part of a Team of Network Technicians and Engineers servicing the NGEN Navy sites. This network includes Cisco, Aruba, Brocade, Juniper, Riverbed and McAfee network devices to include Routers, Switches, Access Points, Intrusion Prevention Systems (IPS), Virtual Private Networks (VPN) and WAN Accelerators.
Responsibilities: As a Junior Network Technician you will be expected to install and maintain network devices at the site and work with the NOC technicians and managers to troubleshoot outages and resolve network related issues. You will be responsible to create ticket for maintenances using HPE Service Manager. Candidates will be expected to understand, implement, and follow processes in accordance with current policies and procedures. Perform escalation and additional tasks as directed. Take Direction from the Regional Leader and Site Leaders
Job Requirements: The successful candidate will have basic working knowledge in the Networking and Information Technology field with 0 to 4 plus years' experience in the Information Technology Field with basic Networking knowledge. Position requires the basic skills to manage the execution of maintenance activities and network outages. Fundamental understanding of the OSI Model is required. Candidate needs a basic understanding of network devices such as servers, routers, switches, associated software tools, and cabling in a large LAN/MAN/BAN/WAN environment. Knowledge of network protocols such as OSPF, BGP, and EIGRP is a Plus. Knowledge and experience working with wireless technologies, Virtual Private Networks (VPN), Intrusion Prevention Systems (IPS), and WAN Accelerators and associated technologies is highly desirable. Some travel maybe required. Some Travel will be Required. Ability to Obtain a Government Secret Security Clearance is required.
Skills: The ideal candidate will have a passion for excellence and continual improvement, combined with an entrepreneurial spirit, good written and oral communication skills, strong interpersonal skills, innovative thinking in a fast-paced, ever-changing environment. Good customer service and communication is necessary to ensure customer satisfaction and network reliability. A good problem-solving and troubleshooting skills with severs and Cisco devices are a Plus. Candidate needs to have the ability to lift up to 50 lbs.
Education: A Background Information Technology field or a related technology field is highly desirable. Other evidence of intellectual, technical, business accomplishments, and related technology leadership experiences will be considered. Cisco Network + and Security+ CE required. ITIL foundation V3 certification is highly desirable.
Length of Contract: This position is part of the Next Generation (NGEN) contract for the Navy and USMC. Contract period is for 5 Years with another 5 year option. You are guaranteed a minimum of 1,824 hours annually.
Mandatory Requirements: Security+ Certification, Network+
Security Clearance: Secret.
Benefits with our company is outstanding, see below for highlights:
We offer a Health Plan, Dental Plan, Vision Plan, Long Term Disability, Short Term Disability, and Prescription Plan.
We have United Choice and you become eligible for benefits the day you start work. Our dental is through United as well.
We offer a retirement plan (with a Roth option) through the Online401k and match all contributions up to four percent. The company match is immediately vested.
We also pay for training and reimburse employees for passed certificates.
We observe 7 holidays, New Year's Day, Memorial Day, Independence Day, Labor Day, Thanksgiving Day, Thanksgiving Friday, and Christmas Day, and give employees 2 floating holidays to be taken when they wish.
Employees accrue comprehensive leave each pay period to provide for vacation, personal days, or sickness. This equals about 18 days a year.
We provide $50,000 of Life Insurance
Whenever possible, we offer flex time. We understand the need for a proper work-personal life balance and try to accommodate employees when needed.