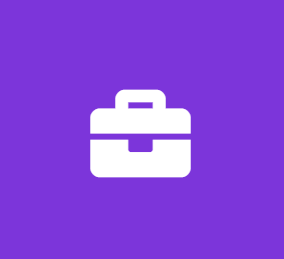 Information Security Intern
Jackson National Life Insurance Company
Internship
Job Purpose
Jackson Information Security is responsible for continuously assessing and strengthening protections over data, systems, and business processes within a multi-billion-dollar global enterprise. Capabilities needed to accomplish this mission range from implementation and operation of technical measures, testing and analysis, risk management, and influencing culture and business practices. The Information Security Intern will have the opportunity to learn the ecosystem of financial services products, business processes, and applications in an organization that supports employee goals, development, and initiative.
Essential Job Duties & Responsibilities
Based on current team needs, the Intern will develop a primary project focus within one of the security disciplines and build a well-documented, deliverable solution to defined requirements. In addition, the Intern will:
Review and interpret system and process documentation
Identify areas for improvement in security processes

Help drive the implementation of capabilities to constrain threats

Develop metrics that demonstrate process operation and effectiveness

Apply good security practices in all work
Knowledge, Skills & Abilities
Broad knowledge of operating systems, networking protocols, system tools and architecture
Strong analytical and problem solving skills
Ability to communicate verbally and in writing on technical topics for multiple audiences at an appropriate level
Education and Experience
Pursuing a degree in Computer Science, Information Assurance, or related field

Must have completed at least 2 years of coursework
We don't just accept difference - we celebrate it, we support it, and we thrive on it for the benefit of our employees, our products and our community. Jackson is proud to be an equal opportunity workplace. The Company subscribes to and endorses federal and state laws and regulations relating to equal employment opportunity for all persons without regard to race, color, religion, gender, age, national origin, legally-recognized disability, marital status, legally-protected medical condition, citizenship, ancestry, height, weight, sexual orientation, veteran status, or any other factor not related to the needs of the job. The Company is committed to a policy of equal opportunity. Company facilities and campuses are tobacco-free environments.