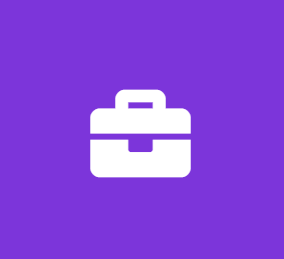 INTERN - MARKETING
City of Manhattan, KS
Marketing Internship
MARKETING INTERN at the Flint Hills Discovery Center
Position:
Marketing Intern
Department:
Flint Hills Discovery Center
Report to:
Marketing Coordinator
WAGE:
$9.25 / hr.
POSITION PURPOSE:
The marketing department of the Flint Hills Discovery Center is a busy, vibrant, multi-functionary, and essential part of the daily operation of the Center. All public information, calendars, graphic/digital items, and communication pieces are created, monitored, and distributed through this office. The Marketing Intern will assist the Marketing Coordinator in completing daily, essential tasks involving promotions and media relations. This is a paid internship of approximately 20 hours a week for approximately 16 weeks, for a maximum of 320 hours.
ESSENTIAL JOB FUNCTIONS:
1. Write/edit PR materials or marketing copy including press releases, website copy, program books and specialty publications
2. Build social media strategy to include posting to social media outlets and pre-scheduling social posts (daily)
3. Interact with members of the media and assist in maintaining the media contact list (daily)
4. Research new marketing opportunities for exhibits, events and programs through regional or statewide outlets (daily)
5. Graphic Design and layout for online and print materials (daily)
6. Assist in planning special events and their promotional material (weekly)
7. Photography and managing PR archives and photo resources (as needed)
8. Prepare media kits (as needed)
9. Assist with social media outreach efforts with possible opportunities for filming, interviewing and editing video (weekly)
10. Ability to life and carry up to forty (40) pounds (occasionally)
SPECIFIC PROJECTS:
The Marketing Intern will assist the Marketing Coordinator throughout the duration of the internship on two major projects, while also assisting with day-to-day operations. The two major projects will include Flint Hills Festival and the "Big League Fun" summer exhibit opening. The Marketing Intern will assist in developing a marketing strategy for each project, focusing on researching new advertising opportunities and expanding into new marketing outlets. The Marketing Intern will be involved in the planning, executing and evaluating process for each.
NATURE AND SCOPE:
The Marketing Intern works under the direct supervision of the Marketing Coordinator and the indirect supervision of the Assistant Director. This incumbent will primarily assist in daily operations of the marketing department and will be responsible for completing projects and material assigned to them by the Marketing Coordinator. The Marketing Coordinator will guide and monitor the intern during the internship. They will provide the intern with abundant feedback, but also give them the opportunity to learn independently.
EVALUATION:
The inclement will have regularly scheduled meetings with the Marketing Coordinator to monitor progress and provide constructive feedback. Depending on the length of internship, internal evaluations following a similar format to evaluations received by regular City of Manhattan employees will be administered at the mid-point of the internship and at the end.
EDUCATION/TRAINING/EXPERIENCE:
Current college student pursuing a degree in Advertising, Public Relations, Marketing, Graphic Design, Journalism, Communications, or another degree similar in nature or recent graduate in any of these fields looking to gain practical experience.
SKILLS/ABILITIES:
General knowledge of Adobe Suite
Proficient in Microsoft Office Suite
Knowledge of graphic design elements
Working knowledge of social media marketing and SEO
Copy-editing and writing skills
Flexible, self-starter, and detail oriented
Strong organizational and interpersonal skills
Ability to work in a fast-paced, busy environment that often encounters tight deadlines
Strong organizational and interpersonal skills
Team oriented, but possessing the ability to work independently
Ability to work nights, weekends, and during school breaks, if needed
Excellent verbal and written skills
Video production and editing skills a plus
MACHINES/EQUIPMENT USED:
Personal computer and related software applications -Printer -Camera -Copy Machine -A/V Projectors
Multi-line phone -Scanner