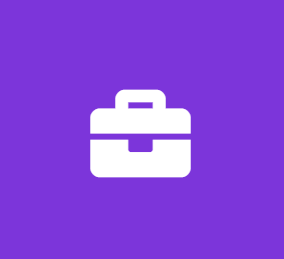 Operations Intern
Results for Development
Internship
About R4D
Results for Development (R4D) is a leading non-profit global development partner. We collaborate with change agents around the world — government officials, civil society leaders and social innovators — to create strong systems that support healthy, educated people. We help our partners move from knowing their goal to knowing how to reach it. We combine global expertise in health, education and nutrition with analytic rigor, practical support for decision-making and implementation and access to peer problem-solving networks. Together with our partners, we build self-sustaining systems that serve everyone and deliver lasting results. Then we share what we learn so others can achieve results for development, too.

We have a unique and vibrant culture at R4D. Diversity, equity and inclusion are at the heart of our work environment and help advance our mission. Diversity—of ideas, identities, perspectives and backgrounds—is vital to who we are and what we do. We seek people who embrace these values and will help reinforce them. Our work culture is collaborative, creative and entrepreneurial. We operate based on trust and respect. Teams across the organization frequently collaborate on programmatic work and support each other in continuously building a better R4D.
Internship Opportunity:
R4D is seeking an intern to join the Operations Unit.
Operations Interns will learn the requirements associated with monitoring office supplies, attending to staff and visitors' request, and other skills. They will learn basic skills required in office administration while offering high quality of customer support.
Dependability, consistency, positive attitude, ability to react to changing priorities and the ability to be professional at all times is a must.
This internship is based in Washington, D.C., and will report directly to the Office Operations and Logistics Manager.
Responsibilities:
Responsibilities will encompass a range of tasks including, but not limited to:
Triages inbound emails, chat questions, phone calls from program staff;
Assists the Office Operations and Logistics Manager with event preparations, setup and breakdown of furniture and equipment for regularly scheduled all staff meeting and other events ;
Serves as receptionist and greets visitors and guests;
Ensures the office common areas are clean and neatly organized;
Ensures office and kitchen supplies are refilled in the reception area and in the kitchen on a daily basis;
Answers incoming calls at R4D's main phone line and transfers them to the appropriate staff member;
Manage incoming and outgoing mails and packages;
Update the R4D Staff Directory every month;
Serves as the R4D librarian and responds to the [email protected] email account;
Logs in visitors information in the visitor portal;
Troubleshoots basic conference room AV related questions (training will be provided)
Provides report to the Office Operations and Logistics Manager on most frequently asked questions on a weekly basis;
Proactively escalates issues to specific support staff (HR, Finance, IT, Operations) as needed or if related to confidential matters;
Performs other duties as assigned.
Educational Objectives: What you will learn during this internship?
R4D's internship program is designed to provide students and recent graduates with an opportunity to gain in-depth knowledge and training about our programs and projects in developing countries as well as supporting areas of R4D. In this internship, you will learn the following:
First-hand experience working in the non-profit sector for an international organization.
Integrate knowledge and skills from the classroom into the workplace.
Gain an understanding of an organization's support of its daily business operations.
Develop a detail-oriented attitude as well as develop a sense of "ownership" of front desk and overall daily maintenance of our office and kitchen areas.
This is an opportunity for the Operation Intern to:
Develop a clear understanding of R4D's policies, procedures, business processes and applicable forms in order to best serve R4D Staff;
Learn to ensure timely response and turnaround to questions and requests via email, phone call or chat in an enthusiastic and courteous manner;
Improve in strengthening his/her customer relations and building trust through proactive and regular customer engagement;
Learn to follow policies, upholds the standard of work necessary to ensure compliance;
Promote best practices and quality control, and always displaying a commitment to excellence;
Improve on his/her communication skills through consistent, clear, and effective verbal and written communication channels.
Learns about working at an international NGO, in a non-profit organization and what it means to provide administrative support to program staff.
Compensation and Length of Internship:
This is a paid internship and R4D interns receive $14/hourly.
This Internship will be for a period of 3 months (20 hours a week), which can be extended up to six (6) months.
Qualifications, Eligibility & Requirements:
Experience and/or interest in non-profit organizations. Candidates with interest specifically in the areas of business administration will be highly considered.
Candidates should be college/university undergraduate students with less than 2 years of work experience.
Major or current studies in Business Administration or similar field.
Office experience highly desired, preferably in a non-profit setting in a team-oriented environment.
Self-motivated and detail-oriented with strong analytical, written, and verbal communication skills
Ability to work effectively in a fast-paced environment and manage multiple tasks efficiently.
Knowledge and experience with Microsoft Office suite (Word, Excel, PowerPoint, etc.)
Excellent organizational skills, a high level of consistency and attention to detail.
Eagerness and ability to learn new skills and processes.
Academic Credit:
Awarding academic credit for an internship is at the discretion of your college or university.We are happy to assist you with providing appropriate information at your school's request.Interns are responsible for making all arrangements for earning credit prior to the commencement of their internship.
Application Procedures:
To apply, please submit an application and upload your cover letter.
No telephone or email inquiries please.
Results for Development is an EOE/M/F/Vet/Disabled/Affirmative Action Employer committed to fostering
and nurturing an energetic, collaborative and diverse workforce. R4D provides market-competitive salaries and comprehensive employee benefits.