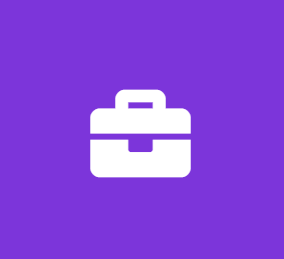 Engineer Intern
CSRS Inc
Internship
CSRS, Inc. has been leveraging innovation and leadership to improve and revitalize our communities for more than 40 years. With a culture of creative thinking –and our background in engineering and architecture – we bring the balance between big ideas and the technical ability to deliver a successful project every time. Established in 1978, CSRS is a leader in the delivery of infrastructure and facilities serving public and private organizations across the southeast.
CSRS is currently seeking a talented and highly motivated professional to serve as an Engineer Intern.
Minimum Qualifications:
· Bachelor's in Civil Engineering, Water Resources Engineering, Environmental Engineering from an accredited university
· Knowledge of hydrology and hydraulics
· Knowledge of HEC-HMS and HEC-RAS software
· Engineer Intern Certification
· Able to communicate clearly in writing and explain work to his/her supervisor and others in the group
· Can work effectively with peers
· Initiative demonstrated on moderate problem solving within assigned tasks
Preferred Qualifications:
· Master's Degree in Civil Engineering
· Minimum 1-2 years of experience in hydraulics and hydrology
· Minimum 1-2 years of experience in developing and running HEC-HMS and HEC-RAS software
· Experience with coding computer language (Matlab, Python, etc.)
Summary of Essential Job Function
· Perform engineering calculations
· Perform field work and data collection
· Perform Hydraulic and Hydrologic modeling
· Report writing and presentation development
Benefits:
CSRS offers an excellent compensation and benefits package that includes; competitive salaries, bonuses, 401k, as well as, premium medical, dental and vision plans. CSRS also offers 100% Employer paid medical premiums, life insurance, short-term and long-term disability. We hold an Annual Crawfish Boil, Holiday Employee Recognition Luncheon and a Holiday Party for all employees.
What makes CSRS a great choice?
· Baton Rouge, Louisiana Business Report 2016 Company of the Year
· The chance to work on iconic projects
· Competitive salary and performance bonuses
· Professional development training
· Company funded retirement plan
· Comprehensive benefits package
· Paid membership to approved social and professional organizations.
· Paid travel and registration for approved social and professional organizations.
Visit www.csrsinc.com for additional details highlighting why now is an exciting time to be a part of our team!
CSRS Inc. uses E-Verify to confirm the employment eligibility of all newly hired employees. To learn more about E-Verify, including your rights and responsibilities, please visit www.dhs.gov/E-Verify