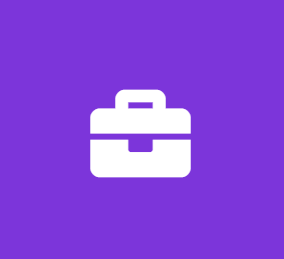 College Intern - Information Technology
Long Beach Transit
Internship
Overview
OVERVIEW: Long Beach Transit's (LBT) College Internship Program is a year-round, paid internship program for undergraduate and graduate students. The Intern will gain real-world work experience on meaningful projects under the guidance of transportation professionals. The Intern will have the opportunity to use problem-solving, communication and decision-making skills to gain valuable experience. The Intern will also work with a mentor for assistance, along with working with various departments to enhance a career path.
As an emerging professional, the Intern will be exposed to LBT's career opportunities in the public transportation industry. The Intern will gain a deeper awareness of many facets of transportation through LBT's orientation sessions, cross-departmental projects and teams, as well as internal networking.

GENERAL SUMMARY: Under the direction of the Executive Director/VP, Information Technology—as well as the guidance of the Information Technology Manager—the Intern will directly assist in the maintenance of the computer desktop environment by analyzing requirements, resolving problems, installing hardware and software solutions, and internal Information Technology (IT) Helpdesk. The Intern will be responsible for administration and internal support of the agency's PCs, printers, and related equipment. Tasks include end user support, license tracking and performing PC maintenance, upgrades and configurations.
Responsibilities
Provides helpdesk support and resolves problems to the end user's satisfaction
Monitors and responds quickly and effectively to requests received through the IT helpdesk procedures
Monitors Service Desk for tickets assigned to the queue and processes first-in, first-out based on priority
Modifies configurations, utilities, software default settings, etc., for the local workstation
Utilizes and maintains the helpdesk tracking software
Documents internal procedures
Assists with onboarding of new users
Ensures each workstation has a computer and is mapped to a printer; monitor; keyboard; mouse; hard drive, and any additional specialized equipment
Installs, tests and configures new workstations, peripheral equipment and software
Maintains inventory of all equipment, software and software licenses
Reports issues to the Service Desk for escalation
Manages PC setup and deployment for new employees using standard hardware, images and software
Assigns users and computers to proper groups in Active Directory
Performs timely workstation hardware and software upgrades as required
Other duties may be assigned
Qualifications
The successful candidate will be a full-time college student. An undergraduate student must maintain a minimum 2.7 GPA and be currently enrolled in a bachelor's degree program. A graduate student must maintain a minimum 3.0 GPA and be currently enrolled in a master's degree program. Students must be majoring in Computer Science, Computer Information Systems, or a related field. Excellent organizational skills and proficient in MS Office applications - Excel, Word, Access is highly is highly desired.
NORMAL HIRING RANGE: $15.00/hour for undergraduate student and $17.00/hour for graduate student. Part-time internship available to full-time college students; approximately 20 hours per week not to exceed up to 1,000 hours within a fiscal year. This position does not offer employee benefits. Participation in the internship program is not an offer of regular full-time or part-time employment with LBT, and it does not guarantee future employment with LBT.
Application
Apply online at www.ridelbt.com/careers. Online applications must include past work history and be fully completed to be considered. Resumes will not be accepted in lieu of a complete online application.
An Equal Opportunity Employer
Successful candidate must pass agency physical, drug and alcohol examinations.
Long Beach Transit, 1963 E. Anaheim St., Long Beach, CA 90813
Candidate must be eligible to work in the United States. Long Beach Transit does not sponsor H-1B or other related work visas.