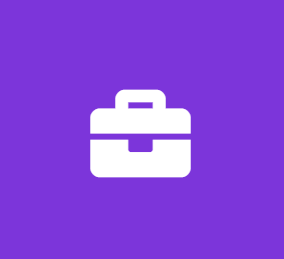 Junior Analyst Apprentice
Alchemy Security LLC.
Analyst Full Time
Are you looking to jump-start your career within the field of Information Security? We are looking for positive, self-motivated team players to join our growing Cyber Security Defense Center team.
Position Purpose:
This position is a key contributor to the SOC, providing an entry point for talented, driven, developing individuals who are presented with an opportunity to master analysis and the processes and procedures of the SOC. This position is an opportunity for you to bring your own perspective as a learner, together with your academic knowledge, technical skills and enthusiasm. Candidate will receive training for this position.
Requirements:
Demonstrate an eagerness to develop in-depth knowledge of network and host-based security technologies.
Excellent communication skills, both written and verbal. Ability to effectively communicate and coordinate well with cyber security teams, internal and external business units, and upper management; comprising both technical and non-technical audiences.
Monitor day-to-day hotline systems, effectively gather detailed information and escalate and/or provide solutions to issues.
Manage, respond to and/or escalate, and/or close requests.
Efficiently and thoroughly conduct health checks.
Conduct case management from open to close successfully.
Provide basic engineering support.
Provide structured hunting for suspicious or anomalous activity. Ensure proper protection/corrective measures when suspicious activity is discovered.
Demonstrate clear and thoughtful critical thinking, analytical, and problem-solving skills.
Exhibit clear and effective organizational skills.
Independently follow incident and change management processes.
Maintain (or create as needed) technical/process documentation.
Research and evaluate new technologies and tools to enhance or improve existing processes.
Assist with threat research or development projects as needed.
Education:
A degree in Computer Science, Information Technology, or a related academic discipline is preferred.
A certificate in a related discipline such as Information Technology, or a related academic discipline is preferred.
Preferred Skills:
Regularly employs ingenuity and creativity to problem solve situations.
Self-motivated and have the ability to take the initiative on tasks or projects.
Demonstrate the ability to research independently to provide self-knowledge. With that said, recognizing the need to ask questions when assistance is required.
Knowledge of information technology security principles, methodologies and concepts
Demonstrate technical experience in Windows, Networks, UNIX, and Linux OS.
About Alchemy Security - Alchemy Security is a rapidly expanding information security solutions provider, specializing in Information Security intelligence technology and services. We combine extensive experience with innovative ideas to holistically solve our customer's most challenging Information Security problems. Benefits include stock options, comprehensive coverage for medical, dental, life, 401(k) savings plan, and vacations and holidays.
We value diversity at our company. All qualified applicants will receive consideration for employment without regard to race, color, religion, sex, sexual orientation, gender identity, national origin, or any other applicable legally protected characteristics in the location in which the candidate is applying.
Job Type: Full-time
Additional Compensation:
Work Location:
Benefits:
Health insurance
Dental insurance
Vision insurance
Retirement plan
Paid time off
Schedule:
Monday to Friday
Weekends required
10 hour shift
Day shift
Holidays required
Company's Facebook page: