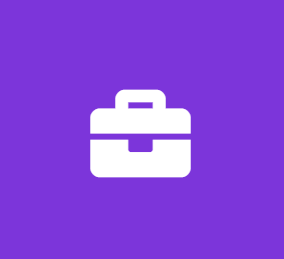 Global Environmental, Health & Safety (EHS) - Summer Internship
Seagate Technology
Health Internship
Areas of Interest: corporate safety programs, regulatory compliance, ergonomics, training, auditing (ISO)

About our group:

At Seagate, we are passionate about keeping our employees safe and healthy, and ensuring that our operations are environmentally responsible in the communities where we do business. Our efforts are the result of over a decade of collecting environmental, health, and safety performance indicators, which continue to be used to develop strategies for reducing the risk that is associated with our operations. Today, our EH&S Management systems ensure that we are successful in our overall goal of operational excellence through continuous improvements in our risk reduction and mitigation efforts. Through the EH&S programs that are implemented throughout our organization, we can be assured that our employees and contractors work safely and integrate EH&S procedures and practices into daily work activities, projects, and programs.

About the role – you will:

Assist in the review and enhancement of Corporate Safety programs to include development of training material, regulatory compliance, stakeholder feedback, etc.

Assist as a Central Function in preparation for ISO 45001 audits across all Seagate sites

Assist in implementation and roll-out of new Global EHS initiatives

Assist with development and implementation of global tool for tracking and assigning EHS training

Other general EHS Tasks, as needed with the opportunity to gain exposure to various Corporate EHS programs including Ergonomics Program, Training Program, Safety Inspection Program, Electrical Safety Program, etc.

Through this position, the Intern will work both independently and in consultation with technical professionals across many Seagate sites

The student will gain valuable experience that complements class work and that provides essential career development opportunities

As a Seagate Intern, you will learn to apply engineering, analytical, and communication skills to impact the bottom line

The position is flexible and specific tasks will depend on the successful applicant's knowledge, skill set, and interests

Project will expose the student to a wide variety of EHS practices, will provide exposure to Seagate EHS Policies, and will give the student experience working with both EHS and Facilities professional(s)

Interns typically work Monday thru Friday 8am to 5pm. The hours are subject to change with or without notice at the sole discretion of Seagate.

About you:
Current undergraduate or master's student pursuing occupational safety, environmental science, industrial, manufacturing engineering or a related discipline and returning to school fall 2020

Excellent verbal and written communication skills are essential to this position
Your experience includes:
Completion of coursework in various EHS programs

You might also have:
Pursuit of an MS degree in EHS or Environmental Engineering or a related field
Location: Fremont, CA
Our Gold LEED-certified Fremont product-design campus drives innovation, bringing together a diverse set of engineering, design, operations, support and administrative teams. The site is equipped with state-of-the-art cleanroom and lab space. On-site social activities are popular, including our annual BBQ, ice cream social, and holiday events. Wellness programs, gaming rooms and the on-site fitness center help round out and balance your Seagate work-life experience, along with opportunities to give back to our local community.
#internship
Job Family: Operations Support