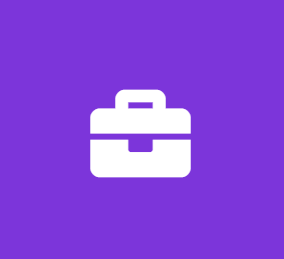 Technology Business Analyst Internship
Red Hat, Inc.
Business Internship
At Red Hat, we connect an innovative community of customers, partners, and contributors to deliver an open source stack of trusted, high-performing solutions. We offer cloud, Linux, middleware, storage, and virtualization technologies, together with award-winning global customer support, consulting, and implementation services. Red Hat is a rapidly growing company supporting more than 90% of Fortune 500 companies.
Job summary
The Technology Business Management team is looking for a Technology Business Analyst Intern to join us in Raleigh, NC. In this role, you will support several capabilities in place today in use by our IT team, including planning and forecasting, cost transparency, benchmarking, and showback. You'll help us achieve our vision to be the trusted source for understanding technology cost and consumption, enabling the business and IT to discover insights and increase value. You'll work as part of a broader IT Strategy and Enablement team. As a Technology Business Analyst Intern, you will get a great opportunity to learn IT roles that support running IT as a business, including our IT showback implementation where we will provide transparency of IT's cost to our business partners and also support our efforts to demonstrate the value we provide through better understanding of our services.
Primary job responsibilities
Work with technology business management analysts and end users to create digital adoption training material in support of IT cost transparency and showback.
Contribute to communication materials to support Technical Business Management Office (TBMO) initiatives within IT and with key stakeholders
Collaborate with TBMAs and our partners in IT service management and project planning and
Support functions and others to ensure our product roadmaps are aligned with objectives and priorities
Learn about the exciting field of technology business management
Required skills
Ability to work full-time hours during summer 2020 in the location listed
Currently enrolled in college (rising senior level) program related to the internship
Successfully completed financial management and business management courses; understanding of the fundamentals of accounting and finance
Ability to develop instructionally sound materials through the use of instructional guides aimed at simplifying end user experiences and supporting adoption and change management objectives
Excellent writing skills for creation of new content and editing the work of others
Understanding of continuous improvement to identify opportunities to streamline and improve routine and complex processes for the benefit of the end user experience
Ability to work with geographically distributed and agile teams
Ability to work individually and as part of a team
Ability to work efficiently and effectively with multiple levels of management and associates across the organization
Background in IT management, service management, and data modelling is a plus

Red Hat is proud to be an equal opportunity workplace and an affirmative action employer. We review applications for employment without regard to their race, color, religion, sex, sexual orientation, gender identity, national origin, ancestry, citizenship, age, uniformed services, genetic information, physical or mental disability, medical condition, marital status, or any other basis prohibited by law.

Red Hat does not seek or accept unsolicited resumes or CVs from recruitment agencies. We are not responsible for, and will not pay, any fees, commissions, or any other payment related to unsolicited resumes or CVs except as required in a written contract between Red Hat and the recruitment agency or party requesting payment of a fee.