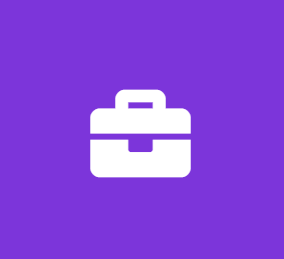 Product Manager Intern, DRIVE Developer - Auto
NVIDIA
Software Engineer Internship
NVIDIA has continuously reinvented itself over two decades. Our invention of the GPU in 1999 sparked the growth of the PC gaming market, redefined modern computer graphics, and revolutionized parallel computing. More recently, GPU deep learning ignited modern AI — the next era of computing — with the GPU acting as the brain of computers, robots, and self-driving cars that can perceive and understand the world.
We are looking for a Product Manager Intern for our DRIVE Developer Program!
In this role, you will work in NVIDIA's Automotive Product Team along with other PMs. Our team's charter is to help define, build and launch NVIDIA's Automotive Products and build and nurture an active developers' community.
What you will be doing:
Refine product positioning analyses and presentations, product marketing material, and product engineering material.

Lead cross-functional initiatives including engineering and marketing to development.

Conduct gap analysis, competitive analyses and putting together decks and reports.

Create marketing assets for DRIVE developers, partners.

You will create unified assets, and perform updates and upgrades of assets in various systems (e.g., MS SharePoint, SalesForce, etc.).
What we need to see:
You are pursuing PhD in engineering and science OR you are currently enrolled in an MBA program at a top-rated university with formerly acquired technical background.

A passion to build technology that changes the state of the art by enabling access to safe transportation for all.

You understand technicalities on how to build safe Autonomous Vehicles.

You provide evidence that you can tackle hard problems and do whatever is needed to build a product where art and technology collide into one.

Demonstrated ability to work in a team while taking personal responsibility for your own contributions.

Agility in changing focus as the needs of our effort evolve.

You have previous practical experience with deep learning, creativity and the ability to innovate.

You have strong leadership, communication and presentation skills.
Ways to stand out from the crowd:
Previous experience with AI, Autonomous Vehicles, compute, and/or sensor technologies
Passion for mapping and geo-services
Business perspective on the AV market
You possess a Self-Driving Nanodegree from Udacity
NVIDIA is committed to fostering a diverse work environment and proud to be an equal opportunity employer. As we highly value diversity in our current and future employees, we do not discriminate (including in our hiring and promotion practices) on the basis of race, religion, color, national origin, gender, gender expression , sexual orientation, age, marital status, veteran status, disability status or any other characteristic protected by law.