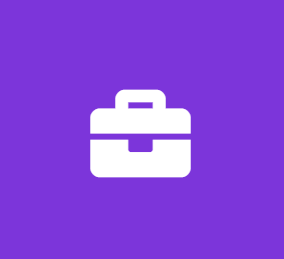 Customer Success Engineer - Junior frontend developer.
Wholesale Gorilla
Software Engineer Full Time
Location: Remote (must adhere to U.S. time zones)
Wholesale Gorilla is a fast growing SaaS app that provides wholesale functionality for Shopify stores. We offer a seamlessly integrated wholesale portal that plugs in to your existing retail ecommerce store to offer products at wholesale prices and to run specific wholesale functionality.
We are hiring a junior frontend developer to assist with customer onboarding. We need someone who has solid frontend dev skills - HTML/CSS/Javascript - and is excited about being involved in a rapidly growing startup.
Summary
100% online: Slack, Zoom, etc.
Startup atmosphere and tools (flexibility is important!)
Health Insurance, PTO, and profit-sharing opportunity
Okay, cool. What's involved?
Your primary role will be to onboard customers onto our platform. This will involve inserting code into their store html files, troubleshooting technical issues (usually with a little javascript), and some basic CSS work. You should have a good attention to detail, and be able to clearly communicate to customers via email.
While a solid working knowledge of frontend development is required, Googling to satisfy your own curiosity is a lot more valuable (and hopefully, fun). Also:
Be comfortable and personable in email, and able to explain technical concepts to non-technical people.
Experience with HTML, CSS, and Javascript (Shopify experience a plus but we can train you in this as well).
We are very much a startup so a flexible and easy-going attitude is a must. There will be an opportunity to take on other roles as you get comfortable in the role, including customer support, development projects, and more.
We want to gauge your ability to write emails so please respond with a clearly formatted message telling us why you would be a good fit for the job, as well as links to any relevant code samples, and any related experience.
Job Type: Full-time
Salary: $46,000.00 /year
Experience:
relevant: 1 year (Preferred)
HTML, CSS: 1 year (Required)
Additional Compensation:
Work Location:
Benefits:
Health insurance
Paid time off
Flexible schedule
This Job Is Ideal for Someone Who Is:
Dependable -- more reliable than spontaneous
Adaptable/flexible -- enjoys doing work that requires frequent shifts in direction
Detail-oriented -- would rather focus on the details of work than the bigger picture
Autonomous/Independent -- enjoys working with little direction
Schedule::