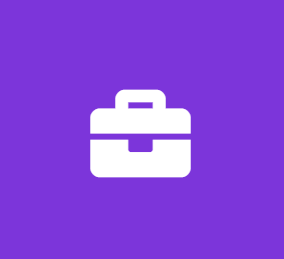 Human Resources Internship- Spring 2020
Rise, Inc.
Business Internship
Overview
Rise's 2018 Strategic Plan identifies a need to focus on training for employees. The learning and development intern will work directly with the Human Resources team and be responsible for completing many of the tactics for implementing this strategy. This internship is designed to be both educational and practical. The goal of this internship will be for the candidate to gain a better understanding of the role Human Resources can play in a non-profit setting, and be better prepared to work in the human resources field and non-profit sector.
Rise is all about people and potential. We provide uniquely tailored and innovative programs, opening doors to success for the people we serve and our staff. We embrace a culture of learning and offer extensive training and career development opportunities.
Rise offers a fun, fast-paced work environment, and the chance to make a real difference in people's lives!
Responsibilities
Projects:
Conduct comprehensive training needs assessment by position and inventory of trainings offered
Assess trainings offered through new learning management system (LMS).
Create job/role specific recurring learning plans with substitute modules, specific curriculums with LMS, and a 90-day training for on-boarding new employees
Interview managers to gain better understanding of specific job/role training requirements in LMS.
Assess trainings offered in person or through Rise's training system (LMS) and current trainers within the organization and their training qualifications
Review regulations and requirements of the different licensing /accrediting bodies to ensure that we are providing the necessary training to meet requirements
Identify what training topics could be built of uploaded into LMS
Develop training plans that are position-specific for service lines to ensure internal best practice sharing.
Qualifications & Benefits
Qualifications:
Currently enrolled in a graduate or undergraduate degree program.
Competencies or previous experience in organizational development, nonprofit management, human resources or adult education
Passion about working in Human Resources, or non-profit management/ administrative fields.
Strong attention to details and organizational skills.
Excellent oral and written communication skills.
Ability to maintain confidentiality.
Comfortable working in a fast-paced environment with many different activities and projects happening simultaneously
Compliance with DHS background check and fingerprinting

Benefits:
Gain a deeper understanding of the role Human Resources can play in a non-profit setting.
Broaden your professional network
$1,000 (full-time) stipend depending on commitment and qualifications
Time Commitment:
35-40 hours per week
3-month minimum
An Equal Employment Opportunity and Affirmative Action employer