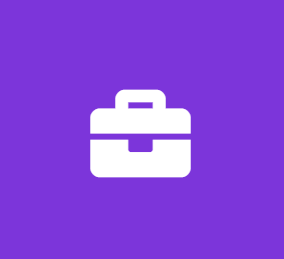 Financial Analyst Intern - Summer 2020
Martin's Famous Pastry Shoppe, Inc.
Analyst Internship
Join our Team and gain experience as a Financial Analyst Intern for Summer 2020!
Come join our Team as a Financial Analyst Intern! We started with pastries handmade by Lois and Lloyd Martin inside of a garage and we have boomed into a multi-facility company where our many products are produced by machines and shipped domestically and internationally. Talk about a rich history and exciting future!
As a member of the Martin's family, a Financial Analyst Intern records, analyzes, interprets, and communicates complex business information for corporate planning and control, by performing the following duties.
Essential Duties and Responsibilities: (Other duties may be assigned).
Assists in designing, creating, and maintain both reports and databases on current business requirements.
Analyzes business information to determine present trends and project future company performance.
Identifies trends and recommends improvements accordingly.
Ensures data accuracy and integrity for the databases containing pertinent information for use in analyzing corporate records.
Prepares periodic reports and ad-hoc analysis.
Conducts special studies for management to analyze complex financial actions.
Participates in making recommendations to management regarding cost savings or profit generating opportunities and profitability improvement strategies.
Coordinates with all levels of management and departments to gather, analyze, summarize, and prepare recommendations regarding activities such as key performance indicators, financial plans, capital acquisition activity, new business planning, trended future requirements, government requirements and operating forecasts.
Assists in the period end closing process as needed.
Other duties or special projects as assigned.
*Reasonable accommodations may be made to enable individuals with disabilities to perform the essential functions.*
Education and/or Experience:
Currently attending accredited institution pursuing a degree in Accounting or Finance.
We are an Equal Opportunity Employer.