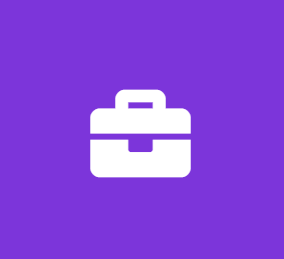 Internship, QA Tester
Interaction Gaming
Quality Assurance Internship
About Us
Interaction Gaming develops digital solutions for lotteries, casinos, sportsbooks, and gaming operators. Only in the last few years, has U.S. regulations allowed these categories of companies to sell their games online. This has put our company at the ground floor of an industry-wide revolution with nowhere to look but up.
Our expertise includes responsive websites, native mobile apps, games of chance, player loyalty programs, and digital promotions. Our vision is to create winning moments that inspire the world to play. We are a growing and highly-successful company that offers excellent benefits and the ability to do work that touches millions of users.
Job Description
We are looking for a Quality Assurance Intern to join our team in Ann Arbor, Michigan. In this role, you will collaborate with project managers, designers, and developers to create software for our clients and internal product roadmap.
Your day-to-day will include evaluating feature stories, writing acceptance criteria and test cases, performing manual testing, writing bugs, and collaborating with project and development teams to ensure that software is delivered into production environments with minimal defects.
We are looking for candidates for the current and upcoming semesters. Please specify your hours of availability (start & end dates, days & times) in your application submission.
Required Skills
The successful candidate should possess:
A keen attention to detail and accuracy
Strong verbal and written communication skills
A technical understanding of responsive websites and native mobile apps
Excellent resourcefulness and problem solving abilities
A passion for games and digital experiences is a plus
Employee Benefits
Interns will enjoy contributing to a young company that is pioneering the digital transformation of the regulated gaming industry. We work in a casual, collaborative, and fun environment based in Ann Arbor, Michigan. All interns employees receive:
Competitive compensation packages
Intensive learning experience
Opportunities for full time positions after graduation
Paid holidays available
Monthly cell phone and computer stipend
Learn more at www.interactiongaming.com