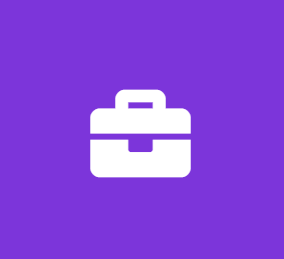 Wilderness Ranger Resource Assistant Intern
MobilizeGreen
Customer Support Internship
Join us. Do work that matters!
In partnership with the US Forest Service, MobilizeGreen is seeking a Wilderness Ranger Resource Assistant to work on the Kaibab National Forest for the 2020 field season. Each year Kanab Creek, Kendrick Mountain, and Saddle Mountain Wildernesses draw many outdoor enthusiasts. The beauty of the high elevation mixed conifer forests, redrock canyons, archaeological resources and robust wildlife populations in these three wildernesses bring in visitors from across the country and around the globe. The feeling of wildness and solitude is why many love these places.
In order to preserve the wilderness character and feeling of solitude, it is imperative to staff these wild lands with Wilderness Rangers. The primary duty of a Wilderness Ranger is to monitor and repair impacts as they are encountered along the trail. Wilderness Rangers are expected to camp up to 7 to 8 days at a time in the wilderness. The Wilderness Ranger will be assigned a route to patrol each trip. Some trips may be solo trips, where as some may be with other Forest Service staff or volunteers.
Note that the field season will be split between the North Kaibab and Tusayan Ranger Districts, with Forest Service housing provided in Fredonia, AZ (North Kaibab RD) and Williams, AZ (Tusayan RD). Diverse candidates strongly encouraged to apply.
Term: Full-time (40 hrs/week) for 30 weeks starting in March, 2020.
Benefits:
$500 weekly living stipend
Additional monthly stipend for field supplies
Subsidized travel to duty site
Housing provided in FS barracks outside the scope of multi-day wilderness trips
Hands-on learning and professional-development opportunities
Health insurance
2-year non-competitive hiring certificate for permanent jobs with the Forest Service (must complete at least 960 hours to be eligible)
Training and Support in the following:
1stAid/CPR training
Radio and SPOT device training
Trail maintenance training
LNT Training
Public contacts
Route finding, map reading.
Safe work practices
Duties & Responsibilities:
Monitor and repair human impacts in wilderness area. This can include: disassembling poorly located or excessive fire rings, removing trash, burying human waste, and un-assembling primitive structures visitors made from logs or stone.
Staffing trailheads to educate public on Leave No Trace ethics and policies.
Visitor contact in wilderness to educate public on Leave No Trace ethics and policies, provide information as needed to the public on trail conditions, etc.
Conduct trail condition surveys and trail mainteance.
Inventory the presence and condition of trail signage.
GPS and remove noxious weeds.
Work with volunteers, animal packers, pack animals and other wilderness patrols to conduct trail maintenance and remove downed trees.
Work Environment & Physical Demands
This is a physically demanding position requiring hiking up to 10-15 miles a day carrying a 40-50 pound pack for 7-8 days at a time.
Experience & Qualifications
US Citizen or Permanent Resident
Student or recent graduate with an interest in Recreation Maintenance, Natural Resource Management, and/or Wilderness Education
Experience and comfort traveling alone in remote backcountry settings for extended periods
Valid driver's license required
Background Check
To apply:
Updated resume
Cover letter explaining your interest in the position
3 references