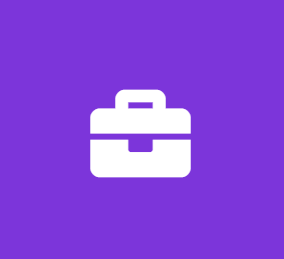 CHANNEL MARKETING INTERN - SUMMER 2020
Elkay Manufacturing
Marketing Internship
CHANNEL MARKETING INTERN - SUMMER 2020
Our goal at Elkay is to inspire everyday – customers, employees…and the employees of tomorrow. We focus on doing the right thing so we can be in business forever. Our values-driven culture emphasizes investing in people and treating them like part of the family. We're financially-stable and privately-owned with a solid reputation for ethics, integrity, giving back, and providing an engaging, inclusive environment where careers flourish and grow. Our people are proud to work for Elkay.
And the feeling is mutual – because it's Elkay's people who really give us our edge. We empower our employees to take the lead in delivering Elkay's exceptional customer experience. Our commitment to our people and their professional development is a recipe for success that has fueled our growth from a three-person shop in 1920 to one of today's leading international suppliers of plumbing, water delivery and branded commercial interiors. If you're ready for a new career challenge where everything you do will make a difference, talk to us about joining the Elkay family.
The Channel Marketing Intern will support the Channel Marketing team to deliver content and usable / shareable information to drive sales of Plumbing Products. You will support ALL new product launches no matter the size or scope. Gain an understanding for what Marketing really means in the business world for both Business to Business and Business to Consumer (it is not just advertising!). Increase knowledge of how an industry should review itself and its competitive set. Learn new tools that can be brought to other organizations in the future. Some of the duties include:
Support the planning and layout for all promotions, new product sell sheets and bulletins
Support the Channel Marketing teams in delivering content and information that creates measurable initiatives to drive sales
Organize competitive and Elkay reviews including content, materials and digital assets
We are targeting students completing their junior year of college who are interested in working in a dynamic and engaging work environment to participate in our internship program. Elkay interns will apply the skills and knowledge developed in college while contributing to exciting real world projects!
Qualifications:
Students completing their sophomore or junior year working toward a Bachelor's Degree in Marketing, Communications, or related field strongly preferred
Must be able to work 40 hours per week
Ability to work with others, but highly self-motivated to achieve individual tasks efficiently
Excellent verbal communication skills; strong attention to detail a must
Computer skills including excellent skills with Microsoft Office Products (Outlook, Excel and PowerPoint)
GPA desired: 3.0 or better
EOE/M/F/D/V/SO