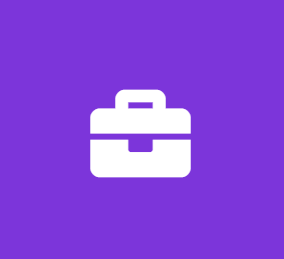 Summer Intern, Product Analyst
SiriusXM
Analyst Internship
Position Type: Internship
Session: Summer 2020
Location: Oakland, CA
Position Summary:
SiriusXM + Pandora have joined together to create the world's largest audio entertainment company. Together, we are uniquely positioned to lead a new era of audio entertainment by delivering the most compelling subscription and ad-supported audio experiences to millions of listeners - in the car, at home and on the go. Our talent, content, technology and innovation continue to be at the forefront, and we want you to be a part of it!
We are looking for a curious, smart, and enthusiastic intern to join the product analytics team, where you'll have ownership over your own projects and the opportunity to learn from experienced analysts. In this role you'll be working with SiriusXM + Pandora's analytics teams to uncover insights into the performance of our ad and consumer products. We're looking for someone passionate about using insights to help drive decisions, and who is interested in music, advertising and data analytics.
Duties and Responsibilities:
Collaborate with cross-functional groups including product, ad operations and engineering to identify key product opportunities.
Develop quantitative analysis using data extracted from hive and tools created.
Analyze key listener metrics to drive product decisions.
Create scheduled jobs that will extract data for analytic tools.
Build out visualizations of key metrics for consumption by product, ad operations and executive teams.
Present analytical approach and findings to key stakeholders.
Perform other duties as required.
Supervisory Responsibilities:
Minimum Qualifications:
You must be 18 years of age or older.
Must be enrolled in a college, university or trade school to qualify. Students who are within one year of graduation preferred. Recent graduates can be considered.
Currently enrolled in a quantitative program of study preferred.
Requirements and General Skills:
Highly motivated, proactive and able to solve diverse problems efficiently.
Ability to work with large datasets.
Excellent written and communication skills.
Collaborative team player.
Strong focus on delivering insights that will lead to action.
Innovative mindset that will help improve our products.
Executes on opportunities to influence positive change.
Must have legal right to work in the U.S.
Technical Skills:
Proficiency in SQL.
Tableau, Hive/Hadoop, R, Python or SAS experience a plus.
Please note that all SiriusXM + Pandora internships are paid.
SiriusXM + Pandora is an equal opportunity employer that does not discriminate on the basis of sex, race, color, age, national origin, religion, creed, physical or mental disability, medical condition, marital status, sexual orientation, gender identity or expression, citizenship, pregnancy, military or veteran status or any other status protected by applicable law.
The requirements and duties described above may be modified or waived by the Company in its sole discretion without notice.