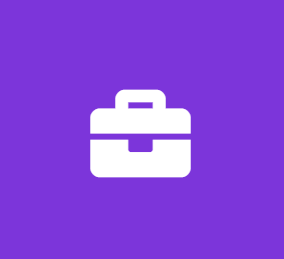 Mechanical System, Design, and Test Operations Engineer Internship - Summer 2020
National Aerospace Solutions
Quality Assurance Internship
Title: Mechanical System, Design, and Test Operations Engineer Internship - Summer 2020
Function: Engineering
Position Type: Casual, Internship
Pay Type: NES
Grade: TN ET1/ET2
US Citizenship Required: Yes
2020 Summer Intern Opportunities – Mechanical System, Design, and Test Operations Engineers
This opportunity is being offered by
National Aerospace Solutions (NAS)
, the team selected by the U.S. Air Force to conduct Test and Operations Sustainment at the
Arnold Engineering Development Complex (AEDC), Arnold Air Force Base, Tennessee
. AEDC operates more than 55 aerodynamic and propulsion wind tunnels, rocket and turbine engine test cells, space environmental chambers, arc heaters, ballistic ranges and other specialized units located in six states. Many of the complex's test units have capabilities unmatched elsewhere in the United States; some are unique in the world. AEDC is one of three installations which are part of the Air Force Test Center (AFTC), one of six subordinate commands of the Air Force Materiel Command organization and an important national resource.
NAS
is responsible for the design, operation, and maintenance of the infrastructure required to test flight, defense, and aerospace systems in the test facilities at AEDC. This infrastructure includes compressors, hydraulic systems, refrigeration systems, heaters, dryers, power systems, control systems, and more. We do not design the vehicles, but we ground test models and subassembly here at Arnold Air Force Base to provide our customers with the data they need to make decisions on design and flight-worthiness.
The
NAS Internship Program offers
10-12 week full time summer internship opportunities for undergraduate and graduate students pursuing degrees in engineering, computer science, and physics. As part of the internship, students are paired with engineers and scientists who serve as the students' mentors. Students complete assigned projects gaining valuable experience in their fields of study while contributing to Air Force and NAS missions. Interns will be required to present a briefing to senior management on work accomplished, lessons learned, and further recommended actions.
Some of our possible placements could include:
Mechanical System Engineers oversee installation, operation, maintenance, and repair of major mechanical equipment that provides test conditions to the test facilities, such as large air compressors, pumps, hydraulic systems, pneumatic systems, valves, gearboxes, actuators, drive systems, ducting, process piping, and many other pieces of equipment that require mechanical expertise.
Test Operations Engineers work closely with test customers on test project plans, scheduling, test article and related systems installation, and direct our contract's test team throughout the test cycle. Test operations engineers operate as system engineers for equipment within the test facility, coordinate with design engineers on large design efforts, and engage in some small design tasks for temporary, test-peculiar systems.
Mechanical Design Engineers design, evaluate, analyze, and assist in the fabrication and installation of hardware across the complex including process piping systems, drive systems, mechanisms, and test hardware.
Basic Requirements:
Must be pursuing a degree in mechatronics engineering, mechanical engineering, or aerospace engineering from an accredited engineering college or university.
Satisfactory completion of at least one year of study as a full-time student in one of the above listed disciplines at the time the internship begins. Graduate students are also welcome to apply.
Minimum GPA of 2.75
Basic English skills in oral and written communication are required.
Current U.S. Citizenship is required
National Aerospace Solutions (NAS), LLC is the team selected by the U.S. Air Force (USAF) to conduct Test and Operations Sustainment activities at the Arnold Engineering Development Complex (AEDC), Arnold Air Force Base, in Tullahoma, Tennessee. NAS is committed to partnering with the Air Force and the workforce at AEDC to drive the change necessary to ensure the long-term viability of the Complex while ensuring mission success: no impact to customers, no loss in data quality, and no reduction in productive test time – ultimately securing AEDC's long-term future and world-class superiority in aerospace and flight testing.
NAS currently has an exciting opportunity available for a
Mechanical System, Design, and Test Operations Engineer Internship - Summer 2020
to join our team at Arnold Air Force Base in Tennessee.
To apply go directly to our website at www.http://nas-llc.us
Due to Air Force Security requirements, U.S. Citizenship is required for employment at AEDC.
NAS is an Equal Opportunity Employer of Minority/Women/Veterans/Disabled (AA/EOE). All qualified applicants will receive consideration for employment without regard to race, color, religion, sex, age, national origin, sexual orientation, gender identity and expression, pregnancy, physical or mental disability, genetic information, protected veteran status or any other characteristic protected by federal, state or local law.
Applicants with a physical or mental disability, who require a reasonable accommodation for any part of the application or hiring process, may e-mail their request to [email protected] PLEASE DO NOT SUBMIT RESUMES to this address as they will not be considered for employment opportunities.