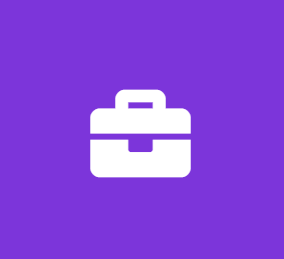 Jr. Visual Designer
Emprise Corporation
Design Full Time
Emprise provides premiere marine engineering and software services to commercial and government clients in order to maintain and monitor their equipment more efficiently.
We are looking for a passionate junior visual designer with a strong work ethic, a sense of humor, and solid design foundations to join us! Our ideal candidate will be working with an in-house creative department to assemble mockups for software applications utilizing an established design system and design visual assets such as user manuals, quick reference guides, marketing pieces, and presentations.
Position Responsibilities:
Create prototypes of user interfaces for web applications utilizing an existing UI kit.
Document interfaces, create design specifications, and provide support to developers to accurately implement designed interfaces.
Perform quality assurance (QA) testing on multiple web browsers and operating systems from a user interface and user experience perspective on all developed software, adhering to software development schedules and test plans.
Work with Engineering team members to design and develop (print and digital) quick reference guides and user manuals for software products, in accordance to software release schedules. This will involve the use of Adobe InDesign and Adobe RoboHelp.
Use Adobe Captivate to design and develop interactive training based on Engineering and customer- defined requirements and content.
Maintain a WordPress-based course registration website according to customer and team feedback.
Maintain corporate website based on company branding guidelines and company needs.
Work in a collaborative environment with web-developers, marine engineers, and other designers.
Participate in creative discussions and product development meetings.
Provide design support in the creation and execution of company branded documents and presentation materials.
Required Qualifications:
Bachelor's or Associates Degree in Design (Graphic Design, Web Design, or Related UI/UX Field) or two (2) years equivalent experience
Proficiency in Adobe Creative Suite, Microsoft Office, and Mac OS
Candidate should have a design portfolio (web or print)
Must be able to obtain a DoD Security Clearance
Desired Qualifications:
Experience designing web and mobile application interfaces.
Experience with print design.
Experience following and maintaining brand identity guidelines.
Successful completion of design projects from planning to execution.
Ability to work in a fast-paced environment.
Strong typography, color, and layout foundations.
Active Learner open to new ideas, methods, and cross training.
Preferred Tools & Technology:
Adobe Creative Suite (XD, Acrobat DC, Captivate, Illustrator, InDesign, Photoshop, RoboHelp)
Microsoft Office Suite (Word, PowerPoint, Excel, Remote Desktop)
Operating Systems: Mac OS, Windows, iOS, Android
Basic Knowledge of HTML, CSS, JavaScript (while you won't be coding applications, some knowledge is needed for website building and communication with developers)
Web Browsers: Google Chrome, Internet Explorer, Mozilla Firefox
Job Type: Full-time