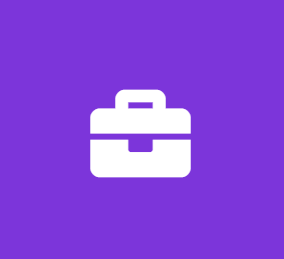 Summer Intern - Business
Refinitiv
Business Internship
Wealth Management - 2020 Summer Internship
Refinitiv Global Wealth Management provides innovative solutions for retail and institutional brokerage firms, financial advisors and individual investors. Our powerful, scalable productivity and decision support tools enable our clients to grow relationships, offer personalized service and increase assets under management.
Business Internship Opportunities
The Refinitiv Wealth Management internship program offers a variety of challenging opportunities to work alongside our business professionals.
Education: Business, Finance, Information Systems, or related areas of study
Knowledge: Self-starters with the drive to learn in a dynamic, professional environment
Detail oriented with excellent problem-solving skills
Strong Microsoft Office skills
Business/Product Analyst:
Interns will act as liaison between clients, internal and external stakeholders, and team members on client requests to enhance complex Financial & Trading systems. Solicit requirements by conducting client interviews, review business and technical documents, building use cases, and analysis of business models to determine core business needs. Design solutions based on business requirements in collaboration with clients, as well as business and technical team members, ensuring the solution is technically feasible. Compose business deliverables such as proof-of-concept documents, project scope documents, functional specifications, workflow diagrams, test plans, and system documentation. Perform functional, regression and user acceptance testing according to organization and industry testing standards. Serves as a resource on: design, process, test, quality & sales as products move to production.
Project Manager:
Responsibilities include performing project planning and administration, communication, reporting, and issue/risk management. Qualified candidates will communicate project status to internal and external stakeholders, build performance reports for clients, write contracts for one off client enhancement requests, resolve project issues/delays and help mitigate project risks.
The Financial and Risk Business of Thomson Reuters is now Refinitiv. Refinitiv equips the financial community with access to an open platform that uncovers opportunity and catalyzes change. With a dynamic combination of data, insights, technology, and news from Reuters, our customers can access solutions for every challenge, including a breadth of applications, tools, and content—all supported by human expertise. At Refinitiv, we facilitate the connections that propel people and organizations to find new possibilities to move forward.
As a global business, we rely on diversity of culture and thought to deliver on our goals. Therefore we seek talented, qualified employees in all our operations around the world regardless of race, color, sex/gender, including pregnancy, gender identity and expression, national origin, religion, sexual orientation, disability, age, marital status, citizen status, veteran status, or any other protected classification under country or local law. Refinitiv is proud to be an Equal Employment Opportunity/Affirmative Action Employer providing a drug-free workplace.

Intrigued by a challenge as large and fascinating as the world itself? Come join us.
Locations
Brookfield-Wisconsin-United States of America