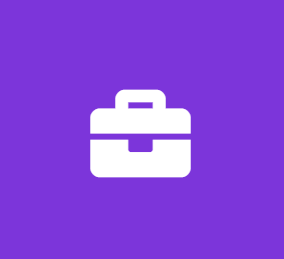 INTERN - MOBILE & WEB TEST ENGINEER
Foot Locker, Inc.
Quality Assurance Internship
We offer paid internships at our corporate locations in New York, NY, Camp Hill, PA, Bradenton, FL, Wausau, WI, Oshkosh, WI, Milwaukee, WI, Chicago, IL and Junction City, KS. As an Intern you will learn about the retail and ecommerce industry; participate in a collaborative business project, volunteer opportunities, and corporate trainings. Be part of the team that leads innovation in the athletic ecommerce industry and wear cool kicks to work every day!
We are looking for a Senior Mobile & Web QA to join our dynamic Foot Locker team, in our Chicago, IL office. The successful candidate will be a key contributor to the overall quality of the products developed within the frontend teams (web and native mobile apps), together with other team members. Agile is key to our journey and you will play a big role in building and developing the agile organization. You will work together with our QA team in driving their test strategies towards major initiatives and continuous product development.
You will be responsible for implementing standards in automated and manual testing solutions. You will look to match the best testing technology and solutions to our pipelines, constantly on the hunt for ways to improve things. You will also be hands-on with our scrum teams' day-to-day work, interacting with developers, product managers, and designers on a daily basis to deliver on sprint goals. You are a software engineer and thrive on applying your technical skills to build elegant solutions to meet quality goals. You have a big picture view of how mobile/web infrastructure works, how code gets built, tested, and deployed. You know how to make the end-user experience great.
BENEFITS
Casual dress environment
Employee discount
Volunteer opportunities
Onsite learning & development opportunities
Our global house-of-brands inspires and empowers youth culture. Relentlessly committed to fuel a shared passion for self-expression, we create unrivaled experiences at the heart of the sport and sneaker communities through the power of our people. If you want to be a part of something bigger than you can imagine, you've come to the right place. To learn more about the incredible impact we're making on both our local and global communities, Click Here!
Opens a New Window.
RESPONSIBILITIES
Apply proven analytical and problem-solving skills

Communicate test progress, test results, and quality of application changes.

Document test results.

Document defects effectively and collaborate with developers to see them resolve.

Work with the scrum team to ensure that all stories have well defined acceptance criteria, test plans, and any hooks needed to enable testability.

Deliver high quality work and product.

Attend team meetings with Sr Engineer as appropriate.
QUALIFICATIONS
Be a junior or senior in college, or a Spring 2020 graduate
Arrange the internship with the educational institution on a for-credit basis, if necessary.
Be available to work Monday-Friday (40 hours/week).