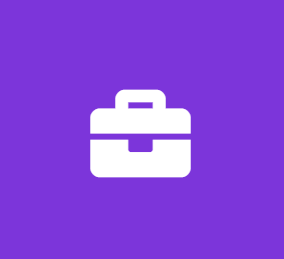 Software Engineer Internship for Immersive Computing for Fitstation
HP
Software Engineer Internship
About Us
Innovation is in HP's DNA. From our origins in a Palo Alto garage in 1939, to our current position as one of the world's leading technology companies, HP has grown to become a leader in technology and corporate culture, inspiring innovators and entrepreneurs around the globe.
HP brings together a portfolio that spans printing, personal computing, software and services to serve more than 1 billion customers in over 170 countries. We are committed to fostering a diverse and inclusive workplace that attracts exceptional talent and to supporting our employees to succeed at all levels. We dream in over 35 languages and share one mission: to engineer experiences that amaze.
Join us for a 12-week paid summer internship designed to let you apply your classroom learnings to real world challenges. Our internships have a thoughtful balance of networking, executive speakers, community involvement, big meaty projects (no paper filing here!) and fun!
Responsibilities
As a Software Engineer Intern, you will work with a team with Personal Systems on projects to:
Document and test new software applications
Assess of new application ideas
Enhance products and create new product design
Develop applications (coding, programming)
Ensure quality and performance assurance
Work in a fast-paced and multi-disciplinary team environment to support Firmware and Software development of innovative products for HP's Immersive Computing Lab. HP's people are integral to the company's success. Recruiting, developing and retaining the best employees provides us with a competitive advantage, so we strive to create supportive, motivating workplaces where everyone can flourish. We foster a culture based on listening, sharing, inspiring, helping and learning.
Internship Specifics
Tasks
Machine Learning development.
Computer Vision development.
Participate and contribute to all team activities
Requirements
Strong knowledge of C++ and Python.
Experiences with Computer Vision and Machine Learning are preferred.
Experiences with 3D Scanning and Printing are preferred.
Good analytical and problem solving skills.
Good written and verbal communication skills.
Energetic with the desire to learn.
Education
Bachelor's Degree Candidate with a focus on computer engineering, computer science, or related technical field