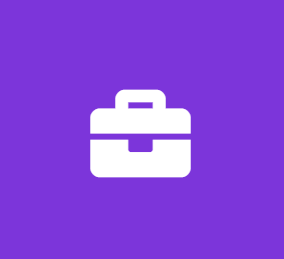 Desktop Support Intern (MIS)
Vectorworks Inc.
Customer Support Internship
Overview
What's in it for you?
Vectorworks, Inc. is looking for a Desktop Support Intern to provide direct employee IT support in our offices. The MIS Intern will also perform user account and server administration duties when required. This position requires basic troubleshooting skills encompassing both Windows & Mac hardware and software and a passion for customer service and support.
As a Vectorworks Intern, you will be given the opportunity to gain valuable work experience as you apply your book knowledge to practical day-to-day project implementation.
If you have a desire to grow both personally and professionally, learn and perfect new skills, solve all kinds of technical issues, and you can do it with professionalism and a smile, this is the right opportunity for you.
Responsibilities
In this role, you should expect to:
Receive, diagnose, and resolve employee hardware, software, network, printing, and phone support issues
Configure computers, printers, phones and other hardware for employee use
Assist with the new hires onboarding process (setting up their equipment, configuring accounts, following up with questions and issues, etc.), as well as with their computer transfer issues
Maintain IT storage spaces
Track hardware and software through associated databases
Qualifications
Why do you want this job? Because you are:
Pursuing a bachelor's degree in Information Technology, Computer Science, or a related field (Junior/Senior or recent graduate)
Passionate about technology, driven to learn and enjoy troubleshooting challenging problems
Customer service-oriented and love working with people
Why do we want you? Because you have:
Experience working with Microsoft Windows and Apple operating systems
Strong problem-solving skills
Proven ability for developing/creating process documentation
The ability to instruct users on how to use technology
An exceptional work ethic and a passion for IT

Extra Credit:
Advanced experience with Microsoft Windows and Apple operating systems. Minimum of Windows 10, Windows Server 2008 and Mac OS X
Knowledge of DHCP, DNS, TCP/IP, Active Directory

Eligibility requirements for internships:
Fall and spring internships require working 16-20 hours per week; summer internships require working 40 hours per week
You must be at least 18 years of age, enrolled in an undergraduate program entering your junior or senior year, enrolled in a graduate program, or a recent graduate (no more than 6 months upon graduation)
This is a paid internship and compensation will be based on applicant's qualifications. We currently do not provide housing, relocation, or transportation reimbursement
Interns are not eligible for company benefits
2020 Internship sessions:
Spring: Jan 15 – May 8
Summer: June 1 – Aug 21
Join our team
Are you looking for a company focused on innovation and emerging technology that helps customers around the world reach their creative potential? Vectorworks, Inc. is a design solution software company with over 650,000 global customers in the architecture, landscape and entertainment design industries.
By working with us, you'll have the opportunity to solve problems, develop your career, and make a difference. You can also enjoy company perks, such as weekly catered lunches, an on-site fitness center and deli, free yoga and fitness classes, free monthly massages, and more.
Vectorworks Inc. is an Equal Opportunity/Affirmative Action Employer