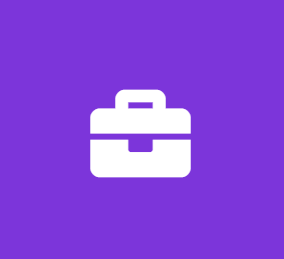 Investment Analyst Fall Intern
Logan Peak Partners
Analyst Internship
Logan Peak Partners Overview
Logan Peak Partners is an experienced team of entrepreneurs, current and former chief executives, board members and deal professionals with diverse backgrounds, skill sets, and expertise. Our mission is to identify a single company with an established track record, then invest, operate and continue to grow the business. The Managing Partner of Logan Peak is a graduate of the University of Michigan Ross School of Business and has a background in investment banking at Goldman Sachs and Lazard and financial accounting at PricewaterhouseCoopers.
website: www.loganpeak.com
Description of Analyst Role
The internship will involve a hands on learning experience with many of the core activities involved with running a startup private equity firm.
An Analyst should expect to develop a fundamental knowledge of the process by which middle market companies are bought and sold, including sourcing, evaluation, diligence, valuation, negotiation and deal closing. Analysts will also gain a working understanding of the industry participants involved in middle market transactions and the motivating factors driving their behavior.
Details of Analyst Role
Work directly with founder to develop leads into actionable deal opportunities
Research and identify attractive industries based on Logan Peak's investment criteria
Develop investment theses and an understanding of business models for selected industries
Conduct detailed competitive analyses for target companies to determine attractiveness of competitive landscape
Production of emails/letters for targeted small businesses
Review of confidential information on potential acquisitions; Business opportunity modeling
Participation in phone calls with investment bankers and small business owners
Assist during live deal processes, including diligence and process administration
Significant mentorship from Logan Peak's Managing Partner and weekly meetings to discuss progress
Pay / Sponsorship: Unpaid internship
Hours per Week: 10 to 20 hours per week
Remote and in-person internships considered
Attributes of Target Candidates
Highly motivated with a strong and proven interest in the fields of private equity, entrepreneurship and finance
Natural curiosity for how businesses operate
Tenacious attitude towards research
Attention to small details and desire to product high quality work product
'Can-do' attitude and willingness to do whatever is required to move a task to completion
Resourcefulness - thinks creatively on how to solve a problem or take a task to the finish line
Independent thinker not afraid to have a point of view
Required: currently enrolled as a freshman, sophomore or junior in an undergraduate degree program with a strong academic record
About Logan Peak Partners
Logan Peak Partners is a partnership formed by a group of entrepreneurs, operators and investors for the purpose of identifying a lower-middle market business to acquire and operate. The team is lead by its founder, Bryson Smith, who is based out of Brooklyn, New York.
Job Types: Part-time, Temporary, Internship
Language:
Application Question:
What year are you currently in your undergraduate degree program?
Work Location:
Benefits:
Professional development assistance
Hours per week:
Employment Length: