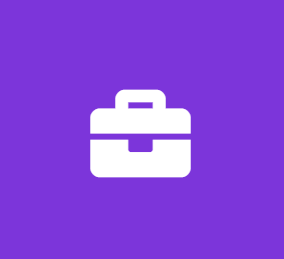 Private Equity Analyst Intern
Opportune Capital Group
Analyst Internship
Opportune Capital Group is an innovative company focused on various investment opportunities within the United States.
As a Private Equity Analyst Intern, you will be involved at every stage of the investment process. You will play an integral role in executing transactions, managing the portfolio investments, and supporting corporate development. You will quickly gain valuable hands-on experience as you develop robust financial models and evaluate potential investments in new industries.
This position represents a unique opportunity for highly-motivated graduates or current undergraduates to assume a wide set of responsibilities and make a significant impact in a fast-paced, entrepreneurial environment.
Specific Job Duties:
- Deal execution, and portfolio management
- Assisting in due diligence for potential investments, including market research and analysis of industry trends, financial modeling, and valuation
- Developing detailed financial models for financing
- Analyzing operational forecasts and budgets for active and potential investments
- Developing presentation materials for the firm and new upcoming portfolio companies
- Tracking industry statistics and maintaining quarterly and semi-annual internal databases
- Supporting new acquisitions post-investment
What we're looking for:
- Minimum of a Bachelor's degree or currently enrolled in four-year institution pursuing a major in business or accounting.
- Proficiency in Microsoft Office, especially Excel with significant financial modeling experience
- Superior work ethic, strong desire to learn, and uncompromising attention to detail
- Excellent analytical, research, and organizational skills
- Outstanding written and oral communication skills
- Superb critical thinking ability and demonstrated leadership experience
- Outgoing personality and willingness to aggressively market the firm through outbound calling programs, networking, and thesis-based company targeting.
- Collaborative and proactive approach with the confidence and capability to act autonomously
Job Type: Internship
Experience:
Accounting: 2 years (Preferred)
Quickbooks: 2 years (Preferred)
Job Type: Internship
Experience:
relevant: 2 years (Preferred)
This Job Is Ideal for Someone Who Is:
Dependable -- more reliable than spontaneous
People-oriented -- enjoys interacting with people and working on group projects
Adaptable/flexible -- enjoys doing work that requires frequent shifts in direction
Detail-oriented -- would rather focus on the details of work than the bigger picture
Achievement-oriented -- enjoys taking on challenges, even if they might fail
Autonomous/Independent -- enjoys working with little direction
Innovative -- prefers working in unconventional ways or on tasks that require creativity
High stress tolerance -- thrives in a high-pressure environment
This Company Describes Its Culture as:
Detail-oriented -- quality and precision-focused
Innovative -- innovative and risk-taking
Aggressive -- competitive and growth-oriented
Outcome-oriented -- results-focused with strong performance culture
Stable -- traditional, stable, strong processes
People-oriented -- supportive and fairness-focused
Team-oriented -- cooperative and collaborative