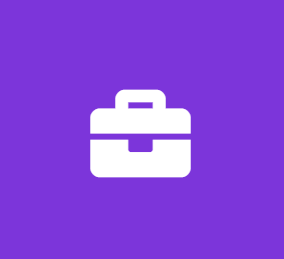 Freelance Junior QA Analyst
The Bloc
Analyst Full Time
JOB SUMMARY
Entry-level QA Analyst with some experience, they will to work closely with stakeholders and subject matter experts from all business units and related third parties to comprehend and document business and functional processes, business rules, and associated requirements.
They are also self-starters, with the ability to work with minimal supervision and they're very comfortable in an environment of change. QA Analysts are equally skilled at working collaboratively, in a team-oriented environment and excellent problem solving skills. QA Analyst is responsible for architecting, developing and executing testing processes, frameworks and test cases for our software products. They clearly and professionally demonstrate exposure to modern web technologies and frameworks. So as to rapidly create robust and repeatable testing processes, that supports a continuous build/test/deploy environment.
ESSENTIAL FUNCTIONS
Champion the need and value of a robust testing culture
Study business processes, business rules, and organizational information within the business to gain context related to development initiatives that create or update business systems
Collect, organize and disseminate information about business processes, business rules, organizational information, and business systems requirements into a knowledge based that can be referenced by the organization
Review all new features and bug fixes before they are deployed to production to ensure expected functionality and appearance in all supported browsers
File well-documented reports for bugs discovered by you or reported by others
Prioritize bug fixes site-wide based on severity and scope
Collaborate with the product and development teams to refine requirements
Help the customer relationship manager investigate and troubleshoot user issues as requested
Manage the delivery pipeline and communicate important changes to other areas of the business
Become a product expert: share your product knowledge with others and use that expertise to identify and avoid potential product conflicts
Participates in pre-project business development activities including audits, consulting, developing price estimates, and delivering pitches for new work.
Possesses a track record of outstanding results
Partners with project managers and other technologist to successfully manage these client needs and requirements
Displays a positive attitude and problem solving mindset
Devising a cohesive strategy/approach for the project, and writing a top-quality strategy report
Work closely with our web engineers to seamlessly integrate testing into the development and build processes
Write test cases to improve coverage and confidence in our codebase for new and existing functionality across all layers of our technology stack
Provide vision and technical leadership across the core engineering team
Stay abreast of the latest technology trends, coding standards, libraries and frameworks
JOB REQUIREMENTS & QUALIFICATIONS
Readily available writing and documentation examples
Some years of experience in web design or development services, ideally as a consultant or in a digital consulting company
Strong written and verbal communication skills
BA, BS or equivalent experience
MS Visio, MS Word, Excel, Jira and Testing Tools
Must be competent with all major Internet browsers, able to use both PC and Mac, understand browser plug-ins (Java, Flash, etc), familiar with tablet devices (Android, iPad) smartphones and automated testing
Basic Front-End development skills including hand-coded HTML, JavaScript, CSS
Proficient with Microsoft Office, Adobe Creative Suite, Web Development Applications
OTHER INFORMATION
Travel may be required for sales pitches, project intake meetings, client training sessions, internal company meetings, industry conferences and professional development activities.