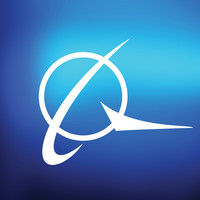 Jr. Stress Analyst
BOEING
Analyst Full Time
The Boeing Defense, Space & Security (BDS) organization is seeking Stress Analysts to join the Structures Engineering team located in Oklahoma City, Oklahoma. As a member of this team, you will execute structural modifications and upgrades for Bomber programs, Executive Transport Services & Support (ETS&S), and Airborne Surveillance Command and Control (ASC2).
Primary Responsibilities:
Structural analysis tasks include, but are not limited to: static strength, damage tolerance and durability
Develops, integrates and documents structural requirements to establish the system design
Coordinates with other engineering groups to establish the product's environment
Guides product design and verifies structural integrity by using analytical methods, finite element models/simulations and other analysis tools throughout the product lifecycle to develop the structural environment, characteristics and performance
Develops test plans and configurations, supports text execution and analyzes/reports test results to validate and verify systems and components to meet requirements and specifications
Defines and documents certification and test results to substantiate for customers and regulatory agencies that requirements are satisfied
Supports in-service products by investigating failures and analyzing improvements
Support internal/external design reviews, technical interchange meetings (TIMs), preliminary/critical design reviews (PDR / CDR) with U.S. and Foreign Air Force Customers
Pursue process maturity to reduce costs
At Boeing, we are all innovators on a mission to connect, protect, explore and inspire. From the seabed to outer space, you'll learn and grow, contributing to work that shapes the world. Find your future with us!
Security Clearance and Export Control Requirements:
This position requires the ability to obtain a US Security Clearance for which the US Government requires US Citizenship.
Basic Qualifications (Required):
Bachelor's, Master's or Doctorate of Science degree from an accredited course of study, in engineering, computer science, mathematics, physics or chemistry
Minimum of 1 year of experience working with aircraft stress analysis/structural analysis
Minimum of 1 year of experience with static analysis
Preferred Qualifications:
Experience in mechanical fatigue analysis
Experience with structural design principles for repair and maintenance (e.g., fatigue, damage tolerance, corrosion, stress analysis, statics, materials strength, material characteristics, repair techniques)
Typical Education/Experience:
Education/experience typically acquired through advanced technical education from an accredited course of study in engineering, computer science, mathematics, physics or chemistry (e.g. Bachelor) and typically 2 or more years' related work experience or an equivalent combination of technical education and experience (e.g. Master). In the USA, ABET accreditation is the preferred, although not required, accreditation standard.
Boeing is a Drug Free Workplace where post offer applicants and employees are subject to testing for marijuana, cocaine, opioids, amphetamines, PCP, and alcohol when criteria is met as outlined in our policies.