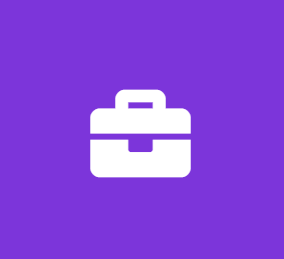 Sr. Product Designer - ArcGIS Hub at Esri (Redlands, CA)
Esri
Full Time
Join the ArcGIS Hub team and help us elevate how people search for content and places in websites around the world. Organizations use ArcGIS Hub to build websites to share their information, gather feedback, and organize to solve pressing community problems. People around the world visit these sites to:
What We Offer A Great Team
Our team of designers, software engineers, and product engineers work collaboratively in rapid iterations. Our office is across the river from Washington, DC, with team members who work remotely from locations across the US. Learn more about us at dc.esri.com.
Flexibility & Support
We provide a flexible work schedule that allows you to shift hours and time that fits your own needs. Our excellent healthcare, retirement, and profit-sharing plans support your well-being and long-range planning.
Responsibilities:
You'll work on our discovery team alongside a product engineer and developers. To start, you'll help lead research to understand current problems of our search experience. Equipped with data, you'll work with the team to explore, experiment, and evolve the experience. Because these patterns spread across the product, you're going to impact how people search for content, teams, and people. You'll design our system-wide search filters and facets, forms, and content connection visualizations. Next with your team, you're going to research, dream, and build a consumer-class map search experience. This will help people find meaningful content on a map. For example, your design will help people locate invasive species near places they care about. We're Esri, so of course, helping others through geography is part of the gig. You'll report to the design lead of ArcGIS Hub, who will be your guide and mentor. You'll also enjoy daily collaboration and fellowship with other designers. Design has a known role in building our product. You won't have to persuasively pitch design processes, the importance of user research, or value of design systems. You'll be able to jump in and facilitate design in your team, while also working with other designers to establish strong cross-cutting application patterns.
Requirements:


Previous success in UX/UI design from concept to code, with strengths in information architecture, interaction design, and interface design


Previous experience in leveraging user research


Passion for data driven product and design decisions with the ability to give and receive feedback constructively


Experience in scrum and agile teams, collaborating with developers and product colleagues


Outstanding communication, listening, and presentation skills


Ability to articulate design decisions, ideas, and engage constructive critique


Good interpersonal and organizational skills with the ability to work in cooperative team environments


Able to think beyond what is asked for and able to make trade-offs


Able to bring differing opinions and personalities together


Responsive web app and mobile design experience


Bachelor's or higher in interaction design, human-computer interaction, a related field, or equivalent professional experience


Recommended Qualifications:


A strong portfolio demonstrating design process (problem/solution, before/after, research)


Experience with accessibility and internationalization


Understanding of the software development lifecycle


Familiarity with web languages including HTML, CSS, and to a lesser degree, JavaScript


Working knowledge of ArcGIS Online, GIS technology, mapping, and open data is a bonus, but not necessary