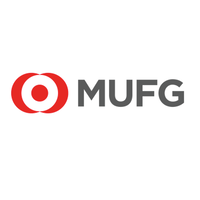 SAS Engineer at MUFG (Charlotte, NC)
MUFG
Full Time
Do you want your voice heard and your actions to count?
Discover your opportunity with Mitsubishi UFJ Financial Group (MUFG), the 5th largest financial group in the world (as ranked by S&P Global, April 2020). In the Americas, we're 13,000 colleagues, striving to make a difference for every client, organization, and community we serve. We stand for our values, developing positive relationships built on integrity and respect. It's part of our culture to put people first, listen to new and diverse ideas and collaborate toward greater innovation, speed and agility. We're a team that accepts responsibility for the future by asking the tough questions and owning the solutions. Join MUFG and be empowered to make your voice heard and your actions count.

Job Summary
As part of Compliance Technology, the SAS Developer Analyst supports multiple business lines through implementation and enhancement of SAS AML, VIYA and related technologies. This individual works closely with business analysts, developers, and modelers to understand requirements and create Functional Design Documents (FRDs), Detailed Design Documents (DRDs), Data Sourcing Documents (DSDs) and Unit Test Plans (UTPs). They also support development and testing of enhancements to SAS AML system including TM Scenarios.
The Developer Analyst partners with geographically distributed stakeholders across a variety of business and functions. Experience in various Software Development Life Cycle methodologies, including Waterfall and Agile, and having a solid understanding of SAS and SQL programming is a must.


Major Responsibilities:


Ensure optimum performance, high availability and stability of solutions


Designs and develops applications, system to system interfaces and complete software solutions, and creates documentation such as user guides and software development guides


Significant advanced code development and code review


Entry Level experience in creating Functional and Detailed Design documents, Architecture Software Configuration Plans and Unit Test Plans.


Entry Level experience in ETL Process using SAS Base code through various hops of SAS AML Platform


Entry Level experience in administering and maintaining non-production environments for SAS GRID, SASAML, and SAS VIYA


Entry Level experience SAS DataFlux workflows using SAS Quality Knowledge Base.


Entry Level experience Customizing SAS Alert Generation Process modules to meet specific business requirements


Entry Level experience Creating SAS Prep Data for custom scenarios and enhancements to existing scenarios in SAS


Entry Level experience Creating Visual Analytics and SOLR reports for data analysis. Also responsible for ad-hoc data analysis reports to support production issues.


Entry Level experience writing complex SQLs for Oracle or MS-SQL


Intermediate Database design skills including SQL, procedures and query tuning


Agile Development Methodologies


Strong oral and written communication skills


Excellent interpersonal skills and professional approach


3+ years of experience in software development in cross functional teams


3+ years of experience implementing technology solutions at banks or financial institutions.


1+ years of experience customizing SAS AML


3+ years of experience writing complex queries in SAS.


3+ years of experience writing complex queries in Oracle, DB2 or SQL Server.


1+ years of experience writing Unix shell scripts


Exposure to SAS VIYA is a plus


Experience with data extraction, transformation and load using SAS Base code.


Experience performing Quality Knowledge Base workflows and Entity Resolution using SAS DataFlux.


Experience customizing SAS Alert Generation Process modules.


Experience using Visual Analytics, SOLR or other analytic reporting platforms.


Well organized and demonstrates strong technical proficiency in system analysis and application design.


Proven ability to learn new technologies quickly.


Well organized and be able to simultaneously manage several disparate tasks


Self-motivated, and able to troubleshoot issues independently.


Experience with both Agile and Waterfall SDLC methodologies.


Qualifications - External


Minimum 3-5 years of software development experience


3+ years of programming experience in SAS Base and Macros


3+ years of experience with databases like Oracle, SQL Server etc.


Experience with Unix/Linux operating systems and basic Shell programming


Experience in writing complex SQL Queries, Stored Procedures, functions, Triggers, Views


Experience in using Version controls like GitHub, CVS, etc.


Experience with SAS Dataflux is a huge plus


The above statements are intended to describe the general nature and level of the work being performed. They are not intended to be construed as an exhaustive list of all responsibilities, duties, and skills required of personnel so classified.
We are proud to be an Equal Opportunity / Affirmative Action Employer and committed to leveraging the diverse backgrounds, perspectives, and experience of our workforce to create opportunities for our colleagues and our business. We do not discriminate in employment decisions on the basis of any protected category.
A conviction is not an absolute bar to employment. Factors such as the age of the offense, evidence of rehabilitation, seriousness of violation, and job relatedness are considered in all employment decisions. Additionally, it's the bank's policy to only inquire into a candidate's criminal history after an offer has been made. Federal law prohibits banks from employing individuals who have been convicted of, or received a pretrial diversion for, certain offenses.