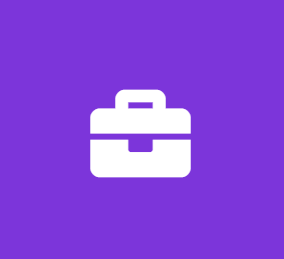 Full Stack Engineer - Junior to Senior - Vue.js, Go at Ezoic (Carlsbad, CA)
Ezoic
Full Time
About Us:
Ezoic is an Artificial Intelligence company that works with thousands of online publishers, helping them use machine learning to make smart decisions about the layouts, advertisements and features that users see. These publishers range from individuals to small and medium-sized companies. We have our headquarters in Carlsbad, CA, though we all temporarily remote right now due to Covid, with a team of very smart free-thinking individuals. Ezoic is a VC-backed startup that is growing quickly. It's a unique opportunity to both be part of a revolutionary product in its earlier stages and work on something that already touches hundreds of millions of people month.
About You:
You must be a tech-savvy professional who enjoys learning about new technologies and solving problems. This is a fast-moving engineering role where you will be able to work on core products and develop designs and functionality from scratch. You must enjoy collaborating with other smart engineers, creating scalable solutions to improve publishers' digital properties.
Qualifications include:


2+ years of experience as a software engineer


Experience with Node/PHP/GOLANG to retrieve and process data


Strong client-side HTML/CSS/JavaScript/AJAX skills and experience


Ability to create wireframes and designs that result a great user experience


Familiarity with cross-browser testing and debugging


Experience developing Chrome extensions


About the role:
Your contributions will have a meaningful and visible impact on the company on a daily basis. You will be building tools for three distinct audiences:


Our publishers, providing tools to control and customize their sites, and provide feedback on key performance metrics from the artificial intelligence engine


Our users, creating widgets and features used across thousands of sites to provide advanced functionality, which will be automatically enabled or disabled via the Ezoic engine at a granular level


The Ezoic team, providing access to data and features to allow the team to analyze performance, identify issues, and make changes to manage site performance.


Technologies used:


Javascript, Vue.js


CSS


HTML5


MySQL


Linux


GOLANG


PHP


Life as an Ezoic engineer:
Ezoic is a technology-first company. Our CEO is a developer by trade, and our engineers are given all the tools needed to succeed. We empower our engineers to make a lot of their own decisions about both design and implementation, and encourage them to come up with new ideas to improve the application. We also aim to keep a good work-life balance, based on our philosophy that happy engineers are more productive. We want you to be working on something that you are passionate about and allow engineers to move around to keep things fresh.
We have a new office in Carlsbad, CA, which is currently open to employees who have been fully vaccinated and wish to work in the office. We want to get back to in-person work this fall, but plan to allow engineers to work from home regularly if they can be more productive there. This means we are only looking for engineers who are in or willing to relocate to the Carlsbad, CA area, but we will be flexible on timing based on how the pandemic goes. Every engineer works at their own quad-monitor setup on a standing desk. We pride ourselves on getting stuff done, but when you need a break, Ezoic offers great perks, including unlimited vacation time, catered lunches, snacks, flexible hours, ping pong, video games, and pool. We also encourage VTO, and all employees are welcomed to take 20 hours of paid volunteer time off.